You've been in a car crash that was serious enough to leave your vehicle totaled, and now your insurance company's offer on your total loss car claim seems well below the fair market value of your car before the crash.
What can you do?
You should find out how the insurance company is determining whether your vehicle is a total loss. Typically in Michigan, a vehicle is declared a total loss after a crash if the cost of repairs is equal to 75% or more of the vehicle's pre-crash actual cash value.
You'll want to scrutinize the insurance company's appraisal report to see if it's accurate or complete. It's not uncommon for the insurer to overlook important valuation factors such as the trim level, optional equipment, the actual pre-crash condition of your vehicle, and repairs and upgrades you've made.
It's also important that you make sure your insurance company's total loss settlement offer accounts for the costs you'll incur for sales tax, title fees, and registration and license expenses when you purchase a new vehicle.
In challenging your insurance company's value appraisal of your car after it was totaled in a crash, there is no substitute for experience, which is why we recommend talking with an experienced claims negotiator who has a track record of helping people get more money for their totaled vehicles after a total loss crash.
To learn more about how to get full, fair market value from the insurance company for your totaled vehicle, check out my "total loss car" page.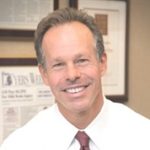 Named a "Leader in the Law" and "Lawyer of the Year" by Michigan's largest legal newspaper for his record-breaking auto accident verdicts, settlements and advocacy work in preventing wrecks, Steven Gursten heads Michigan Auto Law—a firm dedicated to serious motor vehicle accident injury cases and wrongful death lawsuits.