The Michigan Supreme Court has restored vital protections to slip and fall victims under the Michigan premises liability law, recognizing their rights to hold property owners accountable and legally liable for the injuries or deaths caused by dangerous or hazardous conditions or defects that they negligently failed to protect visitors against.
The ruling by the state's high court was important because it reinstates the previous law that protected slip and fall and trip and fall victims for decades by removing the misplaced immunity that negligent and/or careless property owners previously had for more than 20 years when the dangerous condition or hazard on their property was deemed to be "open and obvious."
In Kandil-Elsayed vs. F&E Oil, Inc., and Pinsky vs. Kroger Company of Michigan, the Michigan Supreme Court clarified several important aspects of Detroit premises liability law as it pertains to "invitees" or customers, i.e., people invited onto another person's property to shop or otherwise conduct business:
Property owners have "a duty to exercise reasonable care to protect invitees from an unreasonable risk of harm caused by a dangerous condition of the land."
Property owners are not relieved of their duty to protect just because a dangerous condition on their land might be determined to be "open and obvious."
"Open and obvious" dangers, defects or hazardous conditions do not provide property owners with immunity from liability.
When a defect, dangerous condition or hazard can be characterized as "open and obvious," a property owners have a duty to "anticipate the harm" that could befall invitees from the defect, hazard or dangerous condition on their premises.
People are safer now that the Detroit premises liability law is aligned with the rest of the country after the Michigan Supreme Court's ruling in Kandil-Elsayed vs. F&E Oil, Inc., and Pinsky vs. Kroger Company of Michigan.
No longer will property owners be able to readily escape being held liable and accountable in a slip and fall lawsuit by blaming slip and fall victims for not avoiding dangerous conditions and hidden dangers they never saw and knew nothing about.
To find out how the change in the Detroit premises liability law will help you, talk with an experienced premises liability lawyer.
The 3-year slip and fall statute of limitations is unchanged by the Michigan Supreme Court's ruling.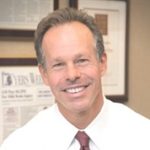 Named a "Leader in the Law" and "Lawyer of the Year" by Michigan's largest legal newspaper for his record-breaking auto accident verdicts, settlements and advocacy work in preventing wrecks, Steven Gursten heads Michigan Auto Law—a firm dedicated to serious motor vehicle accident injury cases and wrongful death lawsuits.