The Michigan Supreme Court has clarified what the slip and fall law requires of property owners and managers in Detroit slip and fall cases.
Since 2001, when the court issues a premises liability ruling that became heavily criticized for its legal reasoning and its partisan nature, property owners have been able to escape being held liable for the injuries and harms that people suffered from dangerous conditions on their property by claiming the hazards were "open and obvious."
In Kandil-Elsayed v. F&E Oil, the Michigan Supreme Court overruled the 2001 ruling as "wrongly decided" and put an end to the practice of property owners blaming slip and fall victims for their injuries.
Specifically, the justices held a property owner owes "a duty to exercise reasonable care to protect invitees from an unreasonable risk of harm caused by a dangerous condition of the land" and that that duty is not excused or relieved even if the dangerous condition can be construed as being "open and obvious."
Now, in a slip and fall lawsuit, once your slip and fall lawyer established that this duty has been triggered by the "invitee" status of the slip and fall victim, the issues of breach of duty and damages will be decided by a jury.
The Michigan Supreme Court's ruling does not change who qualifies as an "invitee" – people who have been invited onto the property owner's premises for commercial or business purposes, i.e., to shop or conduct business. Nor did the ruling change the requirements of the 3-year slip and fall statute of limitations.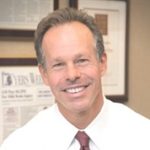 Named a "Leader in the Law" and "Lawyer of the Year" by Michigan's largest legal newspaper for his record-breaking auto accident verdicts, settlements and advocacy work in preventing wrecks, Steven Gursten heads Michigan Auto Law—a firm dedicated to serious motor vehicle accident injury cases and wrongful death lawsuits.