State Farm's recent 6.5% drop in statewide car insurance prices raises questions about why rate relief hasn't rolled into the Motor City, need for No-Fault reform
State Farm's recent decision to reduce auto insurance prices by 6.5% statewide may have been great news to drivers throughout Michigan, but it has likely left Detroiters scratching their heads wondering:
What's stopping State Farm and other auto insurers from dropping prices for Detroiters who are paying the highest rates in the state as well as the country?
This is a great question that State Farm and the auto insurance industry has yet to answer.
For years, Michigan auto insurers have insisted that the higher rates they charge to drivers in Detroit – and other cities like Flint and Dearborn – are justified by factors that are unique to Detroit.
A claim that has no doubt been particularly galling for the citizens in these cities – as much as for its lack of objective basis as for its crippling financial effect. According Value Penguin's "How Cities in Michigan Ranked Based on Car Insurance Costs," the average yearly auto insurance premium in Michigan is $2,920, yet Detroiters pay $5,706, drivers in Dearborn pay $4,993 and people in Flint fork over $3,929.
But this voluntary, unilateral, across-the-board rate cut by State Farm casts the whole "territorial base rate" system into doubt as well as its use to justify the now seemingly arbitrary variance in car insurance prices charged to Detroit drivers and others around the state.
Additionally, State Farm's ability to unilaterally lowers its statewide prices for auto insurance under the current No-Fault system provides a stern rebuke to the perennial claims that auto insurance prices will never come down until the Legislature accedes to the insurance industry's demands for so-called No-Fault reform.
To learn more, please click here.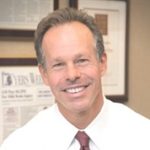 Named a "Leader in the Law" and "Lawyer of the Year" by Michigan's largest legal newspaper for his record-breaking auto accident verdicts, settlements and advocacy work in preventing wrecks, Steven Gursten heads Michigan Auto Law—a firm dedicated to serious motor vehicle accident injury cases and wrongful death lawsuits.