You may have to pay a deductible in a Detroit car accident. It will depend on your car insurance coverage and whether you have a deductible.
A deductible is the amount of money that you must pay before the auto insurance company begins to pay on your car accident claim. Deductibles – as well as the amounts of the deductibles – are optional. But drivers in Detroit and throughout Michigan frequently choose to have a deductible because it allows them to get a reduced rate on their car insurance.
The rules for when deductibles are available and when they must be paid by you – the driver – will depend on which of the following auto insurance coverages you are making a claim under:
No-Fault PIP medical benefits coverage
No-Fault lost wages coverage
Broad form collision coverage
Standard collision coverage
Limited collision coverage
To learn more about paying car insurance deductibles in Detroit, please check out my page, "Under Michigan No-Fault insurance, who pays deductible?"
Related Articles:
Michigan No-Fault Accident FAQs
What Happens In A No-Fault Accident, Who Pays?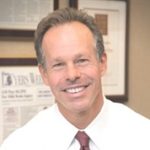 Named a "Leader in the Law" and "Lawyer of the Year" by Michigan's largest legal newspaper for his record-breaking auto accident verdicts, settlements and advocacy work in preventing wrecks, Steven Gursten heads Michigan Auto Law—a firm dedicated to serious motor vehicle accident injury cases and wrongful death lawsuits.