Knowing that we have the proper car insurance coverage in case tragedy strikes is an issue for all of us whether we're driving in Detroit, in the Tri-County area surrounding the Motor City or elsewhere in Michigan.
But it's often an issue that people overlook when their road trips, family trips and business trips take them to points outside the Great Lakes State.
As a Michigan car accident lawyer, I want people to stay safe and I want to them to be protected in case the unexpected happens.
The top car insurance issues that Michiganders heading out-of-state need to be thinking about include:
How do they – and can they – collect No-Fault benefits for medical expenses and lost wages if they're in a crash outside of Michigan?
Can they sue an at-fault driver who caused the out-of-state car crash for pain and suffering?
How can they get vehicle damage repairs paid for?
Will they be covered if they cause an auto accident in another state that results in injury to others?
Will they be covered if they damage another person's "tangible property" in an out-of-state crash?
Learn more about each of these aspects of Michigan car insurance coverage for a car accident out of state: Does my insurance cover a car accident out of state of Michigan?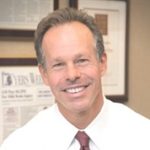 Named a "Leader in the Law" and "Lawyer of the Year" by Michigan's largest legal newspaper for his record-breaking auto accident verdicts, settlements and advocacy work in preventing wrecks, Steven Gursten heads Michigan Auto Law—a firm dedicated to serious motor vehicle accident injury cases and wrongful death lawsuits.