There are several different types of Detroit car crash trauma that you might suffer from after being injured in a car accident. Each is serious. They can prevent you from returning to work and engaging in your normal family and recreational activities.
In severe cases, the trauma may interfere with or prevent victims from ever productively resuming their normal lives.
Trauma describes how a car accident victim responds to the distress, fear, uncertainty and disturbing nature of the accident.
Frequently, the types of Detroit car crash trauma that victims experience include:
In order to make sure you are doing everything possible to recover and to protect your rights after your crash, you need to know about the following:
What are the symptoms of the different types of Detroit car crash trauma?
How can you make a No-Fault claim based on the trauma you have suffered?
How do you sue for trauma?
How much compensation can you recover for automobile crash trauma?
Talking to an experienced personal injury lawyer about the types of Detroit car crash trauma you may be suffering from after your car accident is very important. Your attorney will help you get the benefits you need to pay for your medical bills and lost wages and the compensation you are entitled to for your pain and suffering.
To learn more about types of Detroit car crash trauma, please check out my page "trauma after car accident."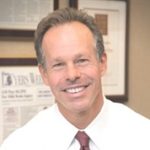 Named a "Leader in the Law" and "Lawyer of the Year" by Michigan's largest legal newspaper for his record-breaking auto accident verdicts, settlements and advocacy work in preventing wrecks, Steven Gursten heads Michigan Auto Law—a firm dedicated to serious motor vehicle accident injury cases and wrongful death lawsuits.