Are you sleeping a lot after a car accident in Detroit?
If so, it may just be your body's way of rebuilding its strength after a traumatic and frightening event.
But sleeping a lot after you were injured in a car accident in the Motor City may also be a symptom that you have suffered a serious injury such as a traumatic brain injury that requires immediate medical attention and treatment.
The sooner you know, the sooner you can get started with your recovery. Prompt detection and diagnosis of a serious injury will help you both avoid a lifetime of pain and disability and protect your legal rights to benefits and compensation.
Signs that you should seek medical attention and consider talking to a Detroit car accident lawyer about recovering benefits and damages you're entitled to include:
Since you were injured in a car accident, you are always tired
You are sleeping longer (for more hours) than you normally did before the auto accident
You feel lethargic when you're awake and trying to go about your day
You struggle to keep your eyes open during the day
Waking up is difficult in ways that it was not before the car crash
To learn more about sleeping a lot after a car accident in Detroit and what you need to protect your health and your legal rights, please check out my page "Sleeping A Lot After A Car Accident: What You Need To Know."
Related Articles: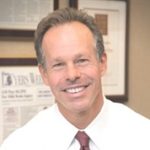 Named a "Leader in the Law" and "Lawyer of the Year" by Michigan's largest legal newspaper for his record-breaking auto accident verdicts, settlements and advocacy work in preventing wrecks, Steven Gursten heads Michigan Auto Law—a firm dedicated to serious motor vehicle accident injury cases and wrongful death lawsuits.