If you were injured in a Detroit crash that wasn't your fault, you need to get an attorney who has the experience, skill, track record and resources to fight to recover the compensation and benefits you are entitled to. This allows you fight to recover from your injuries and to begin rebuilding your life.
Having an experienced attorney fighting for you after a Detroit crash that wasn't your fault will help you get a settlement for more money – and get your settlement faster. Insurance companies know which lawyers take cases to trial and which ones do not. That is why the right attorney can increase the value of a settlement by up to 4 x more, just by virtue of his or her reputation.
In order to make sure you are doing everything possible to protect your rights after a Detroit crash that wasn't your fault, an experienced Detroit car accident lawyer can help you with the following:
Recovering your No-Fault benefits which will pay for your medical expenses, lost wages, mileage and transportation costs for traveling to and from your doctor appointments, household replacement services and attendant care services
Filing your application for No-Fault benefits with the right auto insurance company
Recovering pain and suffering compensation from the at-fault driver who caused the car accident
Recovering excess medical expenses and lost wages from the at-fault driver who caused the accident
Making a mini tort claim against the at-fault driver to pay for your vehicle damage repair costs
Protecting you against overly aggressive claims adjusters and insurance company defense attorneys who will try to get you to improperly sign away all of your legal rights to compensation and benefits
To learn more about getting an attorney after a Detroit crash that was not your fault, please check out my page "should I get a lawyer for a car accident that isn't my fault."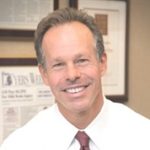 Named a "Leader in the Law" and "Lawyer of the Year" by Michigan's largest legal newspaper for his record-breaking auto accident verdicts, settlements and advocacy work in preventing wrecks, Steven Gursten heads Michigan Auto Law—a firm dedicated to serious motor vehicle accident injury cases and wrongful death lawsuits.