PTSD after a car accident is a serious medical condition that Detroit drivers need to be aware of.
Car crashes are one of the leading causes of PTSD – which means Post-Traumatic Stress Disorder – resulting in approximately 30% of auto accident victims suffering from PTSD.
In 2019, there were 24,931 car crashes in the City of Detroit.
In order to be able to protect themselves and their families after a car accident and ensure they are getting prompt medical treatment, Detroit drivers need to know the following about PTSD:
What is PTSD?
What are the symptoms?
How is it diagnosed?
What are the treatment options?
How do they make a claim and sue for compensation for PTSD?
To learn more about PTSD after a car accident in Detroit, please check out my page "PTSD After Car Accident: What You Need To Know."
Related Articles: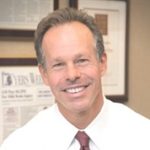 Named a "Leader in the Law" and "Lawyer of the Year" by Michigan's largest legal newspaper for his record-breaking auto accident verdicts, settlements and advocacy work in preventing wrecks, Steven Gursten heads Michigan Auto Law—a firm dedicated to serious motor vehicle accident injury cases and wrongful death lawsuits.