There are 3 essential qualities to look for when choosing the best truck accident lawyer to help you and your family after a Detroit truck crash. You need an attorney who specializes in these types of cases. You need an attorney who results. And you need a lawyer who shows respect and compassion to his or her clients.
Everything starts with specialization. Given the stakes for you and your family, your truck accident lawsuit is not the opportunity for a non-specializing lawyer to "get some experience" and "learn on the job." Truck crash cases are difficult and complex and the trucking companies are out to win – which means victims like you lose – at any cost. Your case and your life is too valuable to entrust to an attorney who "dabbles" in trucking litigation in between divorces and dog bite cases.
Having an experienced advocate who specializes in trucking cases in your corner means you'll have an attorney who knows how to stop trucking companies from destroying crucial evidence you need to prove your case and how to use the federal safety rules and regulations to hold negligent drivers, companies and parties accountable for the harm, injuries and death they cause.
The attorney who has the knowledge and skills to get you the pain and suffering compensation you deserve and the Michigan No Fault insurance benefits you're legally entitled to is the best truck accident lawyer for you
An accurate gauge of the extent of your attorney's specialization is his or her track record successful trial verdicts and settlement for the truck accident victims he or she has represented.
To get a sense of how the attorney you're considering treats clients, look at the attorney's reviews. What you want to see are reviews, testimonials and comments from past clients showing they're pleased not only with the results of their cases, but also with the care and compassion and respect the attorney showed to them. Specifically, see what past clients say about easy it was to communicate with the attorney and whether the attorney returned the clients' phone calls and emails.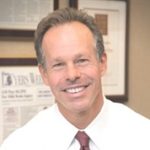 Named a "Leader in the Law" and "Lawyer of the Year" by Michigan's largest legal newspaper for his record-breaking auto accident verdicts, settlements and advocacy work in preventing wrecks, Steven Gursten heads Michigan Auto Law—a firm dedicated to serious motor vehicle accident injury cases and wrongful death lawsuits.