Sadly, Michigan's new No-Fault law is going to be a big disappointment for Detroit drivers.
Drivers in the Motor City know better than anyone in Michigan the urgent need for No-Fault auto insurance reform that will both preserve vital benefits and protections and lower premium rates.
For decades, Detroit drivers have been paying the highest car insurance prices not only in the state, but in the country.
But the new law is not going to help them – or the rest of the state – the way politicians have claimed.
Here are the main points of the new No-Fault law:
No-Fault PIP Choice: Unlimited No-Fault Michigan PIP medical benefits will no longer be required and drivers can choose medical benefit coverage levels of: $50,000 (if a driver is enrolled in Medicaid); $250,000; $500,000; or "no limit."
Opt-Out of No-Fault PIP medical benefits: Drivers with Medicare can opt out of No-Fault PIP medical benefits.
Savings for drivers: Drivers who choose to forfeit their unlimited benefits will save between 45% and 10% by selecting limited medical benefits coverage levels.
Michigan Catastrophic Claims Association: Under the new Michigan No-Fault law the MCCA would continue to be liable for catastrophic injury medical benefits payable under policies issued or renewed before July 2, 2020. They also announced that the MCCA fee will be reduced by 55% per vehicle from July 2, 2020 – Jun 30, 2021
No-Fault medical-provider fee schedule: A No-Fault fee schedule based on the Medicare fee schedule would be created and it would govern charges from doctors, hospitals, clinics, rehabilitation facilities and any provider who cares for and treats car accident victims. The reimbursement rate will range from 190% to 250% of the amount payable under Medicare.
Auto insurance premium rates and pricing factors that cannot be considered: Auto insurers cannot base premium rates on such non-driving factors as: sex, marital status, home ownership, education level attained, occupation, the postal zone in which the insured resides and credit score. The prohibition against these non-driving factors begins July 1, 2020.
Michigan Mini Tort Law Change: The Michigan mini tort law's maximum recovery limit will increase from $1,000 to $3,000 for accidents occurring after July 1, 2020.
Tolling of the one-year-back rule: Under the new Michigan No-Fault law, the one-year-back "limitation . . . is tolled from the date the person claiming the benefits makes a specific claim for the benefits until the date the insurer formally denies the claim."
 An independent medical examination by insurance company doctors: In addition to requiring insurance companies' IME doctors to have the same specialty as victim's treating physicians, the new Michigan No-Fault law require IME doctor to have spent a majority of professional time practicing clinical medicine or teaching.
Attendant Care Benefits: Auto insurers are not required to pay for more than 56 hours per week of No-Fault in-home, family-provided attendant care. This limitation applies after July 1, 2021.
Anti-Fraud Unit: The new Michigan No-Fault law will create an Anti-Fraud Unit to investigate all "criminal and fraudulent activities in the insurance market." This will take effect immediately.
Serious Impairment of Body Function threshold for pain and suffering compensation: The new Michigan No-Fault law has defined the "serious impairment of body function" threshold – which determines whether a car accident victim can sue for pain and suffering compensation – so as "to codify and give full effect to the opinion of the Michigan Supreme Court in McCormick v. Carrier, 487 Mich 180 (2010)."
To learn more, please click here.
Here is how the promised savings for drivers won't add up to much:
Savings are only on the No-Fault PIP portion of the auto insurance bill, which will leave many still paying the third highest premiums in the state.
The new law's mandated savings will only last for 8 years.
The savings that drivers could theoretically see will be peanuts compared to what the insurance companies will get.
The new No-Fault law gives auto insurers an "out" to avoid having to reduce their premiums if they can demonstrate to the Insurance Commissioner that the new law's mandatory rate reductions would unconstitutionally deprive them of their property without due process and/or the rate reductions would leave them at risk of having too little "capital."
Drivers' savings will be eaten up by increased costs on your employer-provided health insurance.
Drivers' savings will be eaten up by increases in your taxes as medical costs are now shifted to Medicaid to pay.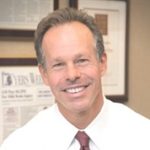 Named a "Leader in the Law" and "Lawyer of the Year" by Michigan's largest legal newspaper for his record-breaking auto accident verdicts, settlements and advocacy work in preventing wrecks, Steven Gursten heads Michigan Auto Law—a firm dedicated to serious motor vehicle accident injury and wrongful death cases.