If you are wondering how much your Detroit car accident case is worth, you should know that it is probably worth a lot more than what the auto insurance company has offered to pay if you agree to settle before you hire a lawyer.
Why?
Because car crash cases settle for an average of three to four times more when a victim – like yourself – is represented by an experienced car crash attorney.
And that's according to the auto insurance industry's own research.
So if you want to maximize how much your Detroit car accident case is worth, then you should start by hiring an experienced automobile accident attorney who has a track record of success and a reputation for taking cases to trial.
You should also consider the following important factors that will affect how much your case is worth:
How much liability insurance coverage the at-fault driver has?
How much liability insurance coverage the owner of the at-fault vehicle has?
How much "uninsured" or "underinsured" motorist coverage you have?
How much vehicle damage was caused by the crash that injured you?
What are your injuries?
What are your present and future medical needs?
Have your injuries disabled you from working?
Was the at-fault vehicle that injured you as truck or semi-tractor trailer – because commercial vehicles like those are required by law to carry liability insurance with higher minimum limits ($750,000) than passenger vehicles?
You can be sure that the insurance companies are using their Colossus personal injury calculator software and car accident settlement calculator programs to come up with the lowest low-ball offer they can in your case.
To level the playing field for yourself and your family, hire an experienced auto crash attorney and use my "car accident settlement calculator" to find out how much your Detroit car accident case is worth.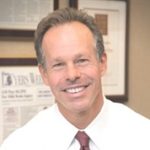 Named a "Leader in the Law" and "Lawyer of the Year" by Michigan's largest legal newspaper for his record-breaking auto accident verdicts, settlements and advocacy work in preventing wrecks, Steven Gursten heads Michigan Auto Law—a firm dedicated to serious motor vehicle accident injury cases and wrongful death lawsuits.