There is no set amount of time for how long a Detroit car accident lawsuit will take. However, the factors that come into play include: (1) your injuries; (2) whether you are disabled from working and resuming your normal life; (3) the at-fault driver's insurance company; and (4) your lawyer's track record and reputation.
Experienced auto accident lawyers who are known for going to trial – and winning – will often be able to settle cases faster and for significantly more money, compared to lawyers who have not been in a courtroom for years and, thus, will be willing to "settle short" for whatever low-ball offer the insurance company presents.
Insurance industry research shows that an experienced attorney with a track record of success and a reputation for trying cases can increase a settlement amount by up to 4x more than an attorney without that experience, track record of success and reputation.
Other factors that affect how long a car accident lawsuit will take to settle include:
Whether your injuries will necessitate "excess" coverage for medical bills and lost wages;
Whether the at-fault driver is contesting liability;
The liability insurance policy limits of the at-fault driver;
The defense lawyer or lawyers assigned to the case;
The judge assigned to your case.
Check out our "Car Accident Lawsuit" page to learn more about car accident lawsuits such as:
What do you have to prove to show the other driver was at-fault for causing the crash?
How do you file a lawsuit for a car accident in Detroit?
What is the statute of limitations for filing a lawsuit based on a Detroit car crash?
How much compensation might be awarded in a Detroit auto accident lawsuit?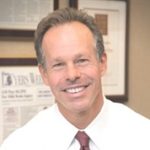 Named a "Leader in the Law" and "Lawyer of the Year" by Michigan's largest legal newspaper for his record-breaking auto accident verdicts, settlements and advocacy work in preventing wrecks, Steven Gursten heads Michigan Auto Law—a firm dedicated to serious motor vehicle accident injury cases and wrongful death lawsuits.