Lawyers who fail to follow these four rules risk "settling short" for their clients
In December, I settled a $34 million truck accident case in Ohio. And last week, I settled a $7 million car accident lawsuit in Oakland County, Michigan. Both of these cases involved my four rules below.  Following these rules is essential for lawyers who want to win for their clients, and recover a full and fair verdict or personal injury settlement. As Gerry Spence says: "We are right, and we're brave, and we're just. And we stand for the people's rights in this country."
Let me add first, this is about justice. It's about standing for our clients and helping them recover after their lives are shattered by negligent drivers or by large trucking companies that ignore mandatory safety rules and choose instead to put profits over lives.
1. Show the injury is objective. A jury should be able to see and point to every injury. This is important, because jurors generally don't like lawyers (especially plaintiff personal injury lawyers), and they've been poisoned by 30 years of insurance company tort reform propaganda about people malingering and exaggerating their injuries. Jurors are naturally suspicious, especially in car accident lawsuits.  Anything attorneys can do to reduce this  suspicion and increase credibility in the courtroom will improve your chances of a successful trial result. Showing the injury is real, tangible and objective helps  build trust and credibility, especially when the defense is contesting the injury of your client.
2. Explain why the injury is important. Jurors must first understand how some part of the body is supposed to work before they can comprehend how it's broken. This is how people learn to care, and it helps them retain new information. But no one will care if you can't help them to understand why the injury is important, what it's supposed to do when it functions properly and how this is different from normal.
3. Show why it matters. Explain all the ways the injury is having a significant effect on the victim's life. How is it impairing that person? How is your client's  life different now than it was before his auto accident? If you can't show why it matters, then it likely won't be important enough for a jury to return a large verdict that fully and fairly compensates for what was taken away from your client. Any lawyer who does personal injury litigation needs to remember that the injury alone is not enough. We  have to clearly show how it affects our client's life. And that affect needs to be significant.
4. Show your client demonstrates values that make him likeable, credible and worthy. Think about how you are going to introduce the jury to the values and character of your client. Does the plaintiff demonstrate conservative, American values like hard work, commitment to family and responsibility?  The more you can infuse the Plaintiff with traditional values, the more you're showing your client is someone that a jury will like and want to help.  Your client must be worthy of help. And the more worthy and likeable your client is, the more a jury will genuinely want to help.
Related Articles:
Car Accident Settlement Calculator: How Much Is My Case Worth?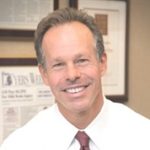 Named a "Leader in the Law" and "Lawyer of the Year" by Michigan's largest legal newspaper for his record-breaking auto accident verdicts, settlements and advocacy work in preventing wrecks, Steven Gursten heads Michigan Auto Law—a firm dedicated to serious motor vehicle accident injury cases and wrongful death lawsuits.