This is a question that many Detroit drivers are asking as the ever-steep climb in Motor City car insurance prices is making the cost of driving too prohibitive for people.
To be helpful, drivers want to be able to let a friend borrow their car every now and then to run an errand, pick up an extra shift at work and take a child to a doctor's appointment.
But their goodwill and generosity must necessarily be tempered by caution as they don't want their friends or their vehicles or themselves to wind up in trouble insurance-wise if a car accident occurs.
When I discuss this issue with people, I cover the following important insurance coverage issues that arise if someone else is driving your car and he or she is involved in a car accident:
Will they get No-Fault benefits to cover medical expenses and lost wages?

Will they be able to sue the at-fault driver who caused the accident for pain and suffering compensation?

What happens if a friend wrecked my car?

Who will be liable if the friend to whom you loaned your car is at-fault in causing an accident that injures or kills someone else? Damages someone else's vehicle? Damages someone else's property?
To learn more about whether and to what extent your car insurance coverage will apply if your friend borrows your car and gets in an accident, please read "Can Someone Else Drive My Car and Be Covered on My Insurance?"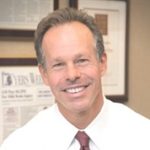 Named a "Leader in the Law" and "Lawyer of the Year" by Michigan's largest legal newspaper for his record-breaking auto accident verdicts, settlements and advocacy work in preventing wrecks, Steven Gursten heads Michigan Auto Law—a firm dedicated to serious motor vehicle accident injury and wrongful death cases.