Detroit drivers as well as drivers throughout the state of Michigan need to be aware of – and stand vigilant against – the dirty tricks that some auto insurance companies play on unsuspecting car accident victims in order to "settle" claims.
These are not the type of "settlements" that we commonly envision where two people come to an agreement and knowingly settle their differences.
Instead, the so-called "settlements" that I'm talking about are deceptive games of "gotcha" where an auto insurance company uses special language on a check or release that has the effect of disqualifying a victim from all future No-Fault benefits to pay for medical bills and lost wages and prohibiting the victim from suing the at-fault driver for pain and suffering damages after a car accident and other economic damages.
The aftermath of a car accident is frequently an anxious and desperate time for victims and their families as they're struggling with injuries, medical care, medical bills and being able to support their family if their injuries prevent them from returning to work. These dirty tricks prey on victims' desperation.
To protect themselves from being taken advantage of and losing all of their legal rights to benefits and compensation, car accident victims need to know:
The signs to look for to determine if their insurance company might be trying to take advantage of them
The crucial language that signals that a trap may have been set
The importance of talking to a lawyer before cashing any check from the auto insurance company and/or before signing any release from the insurance company
The steps they can take to protect themselves (in addition to talking to a lawyer)
To learn more about protecting yourself and your legal rights to No-Fault benefits, pain and suffering compensation and other economic damages, please check out my page, "Dirty Insurance Company Settlement Tactics To Beware."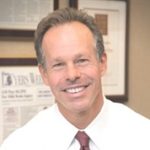 Named a "Leader in the Law" and "Lawyer of the Year" by Michigan's largest legal newspaper for his record-breaking auto accident verdicts, settlements and advocacy work in preventing wrecks, Steven Gursten heads Michigan Auto Law—a firm dedicated to serious motor vehicle accident injury cases and wrongful death lawsuits.