Have you read about the most recent Lindsay Lohan drama? This time, Lohan is being accused of trying to bribe a truck driver following an accident. As reported at TMZ:
"The guy took me across the street and told me this was some kind of famous person and they didn't want to be in the media, But I'd already called 911 because they were trying to get away from the scene."
In my experience handling truck accidents, it's usually the injured car driver who becomes the target of settlement attempts by the trucking companies and their insurers.
Leave it to LiLo to flip this paradigm on its head.
Stepping aside from Lindsay Lohan, however, the issue of insurance company representatives, claims adjusters, and private investigators tracking down people who've been seriously hurt in truck accidents is becoming a serious one. The trucking industry has realized that they can often settle for literally pennies or nickels on the dollar of what a case is worth by attempting to contact and settle with someone before they hire a lawyer. I speak at a number of trucking industry seminars, and the defense is really pushing this as a way to save millions and get off cheap on the full amount of what they owe. Now, back to LiLo, needless to say, it is not advisable to offer nor accept settlement offers at the scene of a motor vehicle accident. Bet you didn't need a lawyer to tell you that one.
Here are some reasons why this is a really terrible idea.
No documentation of the crash because of a quick cash settlement with a driver at the scene can cost you. No documentation in a no fault state, or for most health insurance plans, means you could lose the ability to cover all future medical expenses. If that dull headache becomes a seizure, or that sore neck becomes a ruptured disc that requires surgery, you become personally responsible without documentation.
Insurance company claims adjusters are in the business of minimizing their responsibility for harms and damages that they cause. It really should go without saying that their pre-lawsuit offers will be much lower than what an injured person is entitled in terms of fair compensation. The insurance institute study on this found that settlements with claimants who were not represented by a lawyer were on average four times lower than the claims where a person has a lawyer. Still think it is a good idea to try to settle your case without a lawyer?
Even if the offer seems fair, remember it's impossible for you to say with certainty that you know the full nature and extent of your injuries. Many serious injuries, including traumatic brain injuries, don't begin to show symptoms until well after the accident. Some devastating conditions can literally take years, such as dementia and depression after the initial head injury. However, by accepting a settlement at the scene or shortly thereafter you are surrendering your all of your legal rights to obtain compensation for these devastating but delayed injuries.
Think I'm biased because I'm a lawyer? The great thing here is you can always talk to an experienced, qualified lawyer for free to at least see if the money the insurance company is offering is fair. There will be times when it will be. There will most certainly be many times where it won't. But an experienced injury lawyer will be able to tell you about things like extra layers of insurance, underinsured motorist coverage, and time limits that most people just don't know about and wouldn't think to ask. Call. Get advice. Make an informed and educated decision first before you accept an insurance company's first or second offer if you've been hurt.
If you're involved in a truck accident, call the police. Get proper medical attention and make sure you understand all of your injuries. Don't engage in offers to settle at the scene or shortly after until you at least understand all of your legal rights. Certainly, don't sign any type of settlement release of claims they present to you until you consult with an experienced attorney as soon as is practical. Remember, there are important mandatory safety rules that trucking companies must comply with. If they have not, and someone has been seriously injured or killed, that person or their family could be legally entitled to several times what a representative offers.
The old saying is still true: if it sounds too good to be true, it probably is.
And at the risk of sounding too obvious, don't try to bribe the other driver…
Good luck, LiLo.
Related Articles: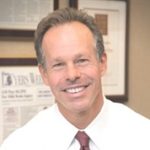 Named a "Leader in the Law" and "Lawyer of the Year" by Michigan's largest legal newspaper for his record-breaking auto accident verdicts, settlements and advocacy work in preventing wrecks, Steven Gursten heads Michigan Auto Law—a firm dedicated to serious motor vehicle accident injury cases and wrongful death lawsuits.