Local insurance agency continues to offer 7-day auto insurance policies to drivers in Metro Detroit, even though Insurance Commissioner has said they violate Michigan law
Why is L.A. Insurance still selling short term car insurance policies which Michigan's Insurance Commissioner said more than a year ago violated the Insurance Code?
In a recent Crain's Detroit Business, story, "7-day auto insurance persists as L.A. Insurance pays fines," Chad Livengood wrote:
"The seven-day auto insurance plans L.A. Insurance sells in Detroit and surrounding suburbs" "remain available for purchase … one year after state regulators moved to curtail the plans" by notifying Integon National Insurance Company that the Michigan Department of Insurance and Financial Services (DIFS) "would terminate the North Carolina-based insurance carrier's ability to sell seven-day plans through L.A. Insurance."
This news story shows that Detroit drivers are continuing to be preyed upon with these unlawful polices and the story highlights how Michigan's Insurance Commissioner has been unable to stop this.
It's time for the Insurance Commissioner to take action.
Read more about why 7-day or weekly car insurance policies are so bad for Detroit drivers here.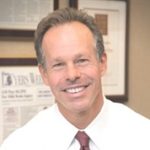 Named a "Leader in the Law" and "Lawyer of the Year" by Michigan's largest legal newspaper for his record-breaking auto accident verdicts, settlements and advocacy work in preventing wrecks, Steven Gursten heads Michigan Auto Law—a firm dedicated to serious motor vehicle accident injury and wrongful death cases.