A Detroit tire blowout crash can result in serious injuries and possibly death. Too many of these preventable tragedies occur every year due largely to poorly maintained trucks and the use of under-inflated and worn tires.
Other causes include poor road conditions, tire manufacturing defects and vehicle overloading.
The reason that tire blowouts are so dangerous is because they involve a sudden deflation of a vehicle's tires which causes the driver to lose control of his or her vehicle.
In order to make sure you are doing everything possible for a Detroit tire blowout crash, you need to know about the following:
What factors determine whether a tire blowout is an at-fault accident?
How often do tire blowout crashes occur?
What can be done to prevent tire blowout accidents caused by under-inflated tires?
What can be done to prevent tire blowout accidents caused by worn tires?
Talking to an experienced personal injury lawyer after you have been injured or you have lost a loved one in a Detroit tire blowout crash is very important. Your attorney will help you get the benefits you need to pay for your medical bills and lost wages and the compensation from the at-fault driver that you are entitled to for your pain and suffering.
To learn more about what to do after a Detroit tire blowout crash, please check out my page "tire blowout accident."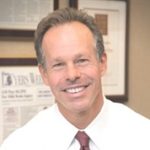 Named a "Leader in the Law" and "Lawyer of the Year" by Michigan's largest legal newspaper for his record-breaking auto accident verdicts, settlements and advocacy work in preventing wrecks, Steven Gursten heads Michigan Auto Law—a firm dedicated to serious motor vehicle accident injury cases and wrongful death lawsuits.