What you need to know is that you do not want to be involved or injured in a Detroit motorcycle crash without insurance on your motorcycle. The penalties are very harsh, ranging from fines to being denied No-Fault benefits to cover your medical bills and lost wages.
You will also be prohibited from seeking compensation for your pain and suffering from the at-fault driver who caused the crash.
Michigan law requires all motorcycle owners to provide liability coverage for their motor bikes in the event they cause a crash that results in death, bodily injury or property damage. (MCL 500.3103(1)) It also provides specific, serious penalties for motorcycle owners who do not obtain the legally-required insurance coverage.
It is important to know that these insurance rules – and penalties – only apply to the motorcycle owners. If you happened to borrow your friend's motorcycle on a one-time or very infrequent basis, then you will not be subject to penalized for a Detroit motorcycle crash without insurance. Under these circumstances, an experienced motorcycle crash lawyer can help you recover the compensation, economic damages and No-Fault benefits that you are legally entitled to.
If you were involved in and/or injured in a Detroit motorcycle crash without insurance, then you need to know the following:
What happens to No-Fault medical benefits and lost wages?
Can you still recover pain and suffering compensation from the negligent?
What happens to collision, uninsured motorist and underinsured motorist coverage?
What are the fines?
Could you go to jail?
What if you have liability insurance, but you do not have the insurance required for motorcyclists who choose to ride without a helmet?
To learn more about an automobile crash in Detroit while pregnant, please check out my page "motorcycle accident without insurance."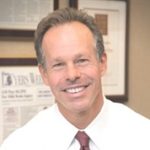 Named a "Leader in the Law" and "Lawyer of the Year" by Michigan's largest legal newspaper for his record-breaking auto accident verdicts, settlements and advocacy work in preventing wrecks, Steven Gursten heads Michigan Auto Law—a firm dedicated to serious motor vehicle accident injury cases and wrongful death lawsuits.