If you or a loved one has been injured in a crash in the Motor City, then you will likely want to know how to file a Detroit automobile crash lawsuit to get justice for you and your family.
Our experienced attorneys answer many questions from automobile accident victims and their families about how to hold the negligent driver accountable and whether they are entitled to compensation for their pain and suffering as well as No-Fault benefits to help pay medical expenses and to cover lost wages.
Our lawyers pride themselves on providing answers to the following Detroit automobile crash lawsuit FAQs:
How does a lawsuit work?
How do you prove fault on the part of the driver who caused the accident?
How long does a lawsuit take?
How much can you expect to recover in a lawsuit?
What happens if the at-fault driver does not have insurance – or enough insurance?
In addition to providing answers to those and other important questions, our attorneys are vigilant about warning victims to be careful to avoid making any of the 18 mistakes that can ruin a lawsuit.
To learn more about filing a Detroit automobile crash lawsuit, please check out my page "car accident lawsuit."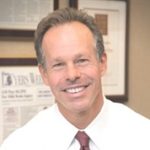 Named a "Leader in the Law" and "Lawyer of the Year" by Michigan's largest legal newspaper for his record-breaking auto accident verdicts, settlements and advocacy work in preventing wrecks, Steven Gursten heads Michigan Auto Law—a firm dedicated to serious motor vehicle accident injury cases and wrongful death lawsuits.