A concussion after a Detroit crash is a serious injury, but it is often undiagnosed and thus goes untreated. This can have disabling and debilitating, long-term effects on a car accident victim's cognitive functioning. In some case, an untreated concussion can be life-threatening.
A concussion can be caused when a victim's head hits something during a crash or when his or her head is violently thrown forward and backward due to force of the crash.
Unfortunately, doctors and hospitals can miss the signs of a concussion. Frequently, the signs and symptoms of a concussion are mistakenly attributed to other injuries that a car crash victim has suffered.
Talking to an experienced personal injury lawyer after you have suffered a concussion is very important because your attorney will help you get the benefits you need to pay for your medical bills and lost wages and the compensation from the at-fault driver that you are entitled to for your pain and suffering.
In order to make sure you are doing everything possible for a concussion after a Detroit crash, you need to know about the following:
Why are the symptoms of a concussion?
Why signs of a concussion should your family be watching for in you?
How do doctors test for and diagnose a concussion?
Why is it so important to seek immediate medical attention?
Why is it so important to make sure medical personnel has documented all of your symptoms and injuries?
Why should you file an application for No-Fault benefits?
To learn more about what to do for a concussion after a Detroit crash, please check out my page "concussion after a car accident."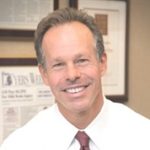 Named a "Leader in the Law" and "Lawyer of the Year" by Michigan's largest legal newspaper for his record-breaking auto accident verdicts, settlements and advocacy work in preventing wrecks, Steven Gursten heads Michigan Auto Law—a firm dedicated to serious motor vehicle accident injury cases and wrongful death lawsuits.