It's important for Detroit drivers to know that during tough financial times when car insurance seems to become more unaffordable every day, there's a way people can help each other out.
Specifically, you can insure someone else's car. So if you are able, you can help a family member or loved one who has fallen on hard times by purchasing the auto insurance coverage they need so they can legally safely drive to work, drop off and pick up their kids and go to the grocery store.
Michigan law requires drivers to maintain a valid No-Fault auto insurance policy on their car or truck, but it does not require that the policy be personally purchased by a vehicle's owner.
This way, if tragedy strikes and they are injured in a car accident, they will be treated as "insured" drivers and, thus, they will be entitled to No-Fault benefits to pay for medical bills and lost wages and to recover other non-economic and economic compensation.
As the Michigan Supreme Court has said:
"We . . . hold that an owner or registrant of a motor vehicle involved in an accident is not excluded from receiving no-fault benefits when someone other than that owner or registrant purchased no-fault insurance for that vehicle because the owner or registrant of the vehicle may 'maintain' the insurance coverage required under the no-fault act even if he or she did not purchase the insurance."
Under Michigan law, "uninsured" drivers are automatically disqualified from No-Fault benefits and other compensation. The penalties for driving "uninsured" in Michigan are very severe and can be financially devastating for victims.
To learn more about how you can insure someone else's car in Detroit, please check out my page, "Can You Insure A Car You Don't Own?"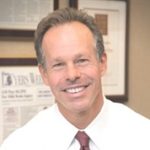 Named a "Leader in the Law" and "Lawyer of the Year" by Michigan's largest legal newspaper for his record-breaking auto accident verdicts, settlements and advocacy work in preventing wrecks, Steven Gursten heads Michigan Auto Law—a firm dedicated to serious motor vehicle accident injury cases and wrongful death lawsuits.