People often ask me why I do the work that I do. Today I wanted to share a testimonial from two very cherished people I helped recently that explains why I chose to protect people instead of work for a big corporate law firm.
The two parents below lost their only son in a terrible car accident. The crash was caused by a driver who was speeding and running through multiple red lights and weaving through lanes of traffic.
The individual who caused this crash may have been at fault, but he was alive to give his version of events afterwards, and James was unconscious. Next, someone leaked to the media that it was the driver of the car that James was in that caused the crash, and that alcohol may have been involved.
His parents waited weeks while the police report was unavailable. They had no idea where to turn, or how to find out what really happened that night. They made the decision to find out the truth, no matter where that path led.
They had the courage to seek out legal representation during the most tragic time in their lives to essentially learn the truth about what happened to their son. They told me after they wanted to share their experience so other accident victims who may one day be in their shoes won't be afraid step forward and learn the truth – and to right things when they've been wronged:
Related info: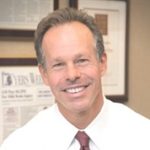 Named a "Leader in the Law" and "Lawyer of the Year" by Michigan's largest legal newspaper for his record-breaking auto accident verdicts, settlements and advocacy work in preventing wrecks, Steven Gursten heads Michigan Auto Law—a firm dedicated to serious motor vehicle accident injury and wrongful death cases.