I was interviewed today by a Michigan Lawyers Weekly reporter Douglas Levy on the recent decision by Judge Canady that the MCCA must disclose its funds in reserves, the total number of claimants, the MCCA administrative costs, the insurance reserves and the amount paid by and to other no fault insurers in claims.
I told the Michigan Lawyers Weekly reporter that this is a very important decision, especially as it comes just a few months after the MCCA announced a staggering 21% increase for all drivers that took effect this June. But the message from the decision is simple: If we as drivers are forced to pay into the MCCA, we should be able to know what the MCCA is doing with this money. Especially when the MCCA assessment is being increased by 21% on drivers.
Foxes guarding the henhouse
The other point I made was that we have somehow allowed the MCCA to exist and make decisions without any accountability or transparency.
Even the CIA must come before Congress to approve appropriations for sensitive operations, but we allow the MCCA to operate in greater secrecy than the CIA.
The MCCA has five members, all of whom come from the insurance industry, and it's meetings and discussions are closed to the public.
No fault reform in Michigan – Let's make an educated decision
The final point I made was that Governor Snyder has indicated he wants to press ahead with no fault Insurance "reform" in Michigan in 2013. No fault has worked remarkably well in this state for the last 40 years, and if we are going to be making significant changes to our no fault system here, then these changes should be based upon facts, not insurance industry talking points pushed by its lobbyists.
We know, for example, that auto insurance companies in Michigan enjoy some of the highest profit margins in the entire nation, but these same companies then blame the high cost of auto insurance on unlimited no fault – and of course on insurance lawyers like myself.
Well, if that's the case, then shouldn't we know just how much of our higher auto insurance premiums are from unreasonable insurance company profit margins,and how much is caused by unlimited necessary medical expenses for catastrophic medical claims?
Why does the MCCA oppose transparency?
The MCCA will likely appeal this decision, and sadly it may even be overturned by our Supreme Court eventually. That is one of the real tragedies of allowing now unlimited political donations being made in our post-Citizens United world by the insurance companies.
Justice Stevens wrote in his dissent in the Citizens United case that: "A democracy cannot function effectively when its constituent members believe laws are being bought and sold." Citizens United v. FEC, 130 S. Ct. 876, 954 (2010) (Stevens, J., dissenting).
One does not need be a conspiracy theorist to wonder aloud at the coincidental timing of a staggering 21% increase we saw this year from the MCCA, coming as it did at the exact same time as an all-out push by the insurance industry and its lobbyists to put caps on no fault insurance medical expenses.
Why does the MCCA demand total secrecy and why will it likely appeal this decision? Perhaps the resulting information may prove that some of the decisions made by the MCCA – such as the rate assessment increase this year – have more to do with insurance company profit margins and larger political motivations than with reserve amounts for catastrophic no fault claims that are being paid.
Of course, there really is only one way to know: Let's shed some sunlight on the MCCA reserves and see where the money really is going.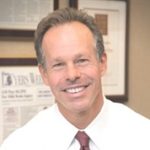 Named a "Leader in the Law" and "Lawyer of the Year" by Michigan's largest legal newspaper for his record-breaking auto accident verdicts, settlements and advocacy work in preventing wrecks, Steven Gursten heads Michigan Auto Law—a firm dedicated to serious motor vehicle accident injury and wrongful death cases.