HB 4612 passes out of House Insurance Committee, would strip away vital No Fault protections, and likely even raise auto insurance costs for drivers
When Gov. Rick Snyder recently announced his No Fault reform idea, embodied in House Bill 4612, he did so under the guise that it will save Michigan drivers money on their auto insurance.
But as it turns out, hidden fees and assessments in HB 4612, as proposed by Rep. Pete Lund (R-36th District) and as passed out of the House Insurance Committee on Thursday of last week, could quickly wipe out these promised savings and end up causing drivers to pay more for their No Fault policies — all while stripping away vital legal rights and protections afforded under the current No Fault law.
And to me, at least, for a possible one-time savings of about $150 dollars, that is a monumentally bad deal for the people of the State of Michigan.
But at least the auto insurance companies will be happy. After all, HB 4612 represents the most audacious and extreme insurance company wish list to date.
Gov. Snyder has neglected to mention how HB 4612 also imposes new – and possibly even greater costs – on consumers buying auto insurance after "year one" and beyond.
Here's how:
Consumers will be required to pay a new "Annual Catastrophic Claims Fee." This will be calculated using a formula similar to the one used to calculate assessments by the Michigan Catastrophic Claims Association (MCCA). Significantly, this year's MCCA assessment was $186 and last year's was $175. This alone would exceed Gov. Snyder's promised savings by at least $25.
Consumers will be required to raise $21 million each year for the Michigan Automobile Insurance Fraud Authority: As costs are passed along through higher auto insurance prices, consumers will be required to pay for a new assessment to raise $21 million annually to pay for a newly created "Michigan Automobile Insurance Fraud Authority" and for the existing "Automobile Theft Prevention Authority."
How the rest of HB 4612 would take away your legal rights and No Fault insurance benefits after an auto accident
My sharpest criticism of HB 4612 is that it's all directed one way. It represents the most extreme wish list of the insurance industry today. Below is a list of the devastating effects HB 4612 would have on Michigan drivers:
Caps No Fault medical benefits at $1 million. This pushes catastrophically injured accident victims on tax-payer-funded Medicaid. Currently, Michigan drivers have unlimited, lifetime medical benefits covered by auto insurance in case of a serious auto accident.
Reasonable and necessary products, services and accommodations is replaced with "medically appropriate" products, services, or accommodations. This means the insurance companies get to choose what treatment is necessary for auto accident victims.
In-home attendant care cost is capped. In-home attendant care provided by family is limited to 56 hours per week at $15 per hour. Attendant care by some other entity would be limited to 16 hours per day with no 24-hour-a-day provision.
Limits home modifications to $50,000. If you're in a wheelchair, it is not possible to make an ordinary house accessible for $50,000 or even $100,000.
New $21 million annual assessment for fraud and theft authorities is aimed only at consumers, not insurance companies: Through higher rates, Michigan auto insurance consumers will pay for Gov. Snyder's new $21 million annual assessment to raise funds for the new "Michigan Automobile Insurance Fraud Authority" and for the existing "Automobile Theft Prevention Authority." This appears to be directed toward consumers only and doesn't hold auto insurance company accountable for fraud.
Claims processing of insurance adjusters is not admissible at a trial. Thus, bad faith denials or an insurer's fraud, is inadmissible.
If the claimant's claim is excessive or in some respect fraudulent, the court can award the insurer legal fees.
Whether a charge is reasonable will be a question of law, a judge's decision. Currently, it is a question of fact, a jury's decision.
Innocent motorcycle riders who are seriously injured in accidents are arbitrarily singled out and discriminated against with an even lower No Fault cap of $250,000. Even when they are completely innocent and riding safely.
My partner, David E. Christensen, who is chair of the Michigan Association for Justice No Fault Insurance Committee said it best in a recent Michigan Lawyers Weekly story, Snyder calls for no-fault reform, $1 million benefits cap:
"There are so many features of this bill that have never been proposed before, I would characterize this as the most extreme wish list the insurance industry could come up with … I could not imagine that any legislator who takes the time to read this and understands the no fault system, could vote for this."
For further information, click here to read a comprehensive analysis of Michigan No Fault reform and the latest developments.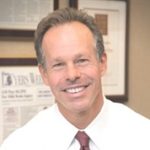 Named a "Leader in the Law" and "Lawyer of the Year" by Michigan's largest legal newspaper for his record-breaking auto accident verdicts, settlements and advocacy work in preventing wrecks, Steven Gursten heads Michigan Auto Law—a firm dedicated to serious motor vehicle accident injury and wrongful death cases.