Update: Trinity court file is now unsealed, revealing company info on ET-Plus guardrail that's linked to fatal car accidents and injuries
I recently wrote about drivers crashing into the pointy end of a highway guardrail and impaling themselves. These guardrails are the ones that are there to protect us by blocking cars from veering into the other side of the road.
The controversy surrounds Trinity Industries, a Dallas, Texas-based company that supplies safety guardrails in most states throughout the country. Published reports point to a cover-up of safety defects by Trinity, as its guardrails allegedly have led to a disturbing  increase in fatal car accidents involving guardrails impaling cars.
Now in a high-profile case involving the safety of highway guardrails, Harman v. Trinity, the court ordered that all the court records in the case be made open to the public. Here's a blog post about the case from publicjustice.net.
The court file contains hundreds of sealed pleadings and exhibits relating to its problematic guardrail-end treatment, called the ET-Plus.:
"It has a blunt face that caps the end of a W-beam guardrail… a flat steel plate that is designed to slide along the W-beam upon impact, absorbing energy and guiding the rail away from the vehicle in a flat ribbon. The concern is that the new, narrower design might prevent the end terminal from traveling along the rail, and that it would instead bind up and impale cars," according to a recent article on Car and Driver.
The court also held that all of the testimony and exhibits from a recent trial of the case must also remain open to the public.
This decision could literally save lives, as it's a culmination of years of effort by plaintiff's lawyers to hold Trinity accountable. In October, a jury returned a verdict of $175 million against Trinity for lying to the federal government about secret design modifications the ET Plus.
In the wake of that decision, several states have withdrawn the ET-Plus from their approved products list, and dozens of accident victims and governmental entities have filed lawsuits against Trinity.
Published reports also allege a cover up from the Federal Highway Administration on the Trinity guardrail issue. The Federal Highway Administration is the federal agency charged with ensuring the safety of the nation's roads. The FHA states the Trinity guardrails meet crash-test criteria. Trinity also denies a problem.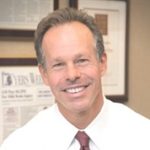 Named a "Leader in the Law" and "Lawyer of the Year" by Michigan's largest legal newspaper for his record-breaking auto accident verdicts, settlements and advocacy work in preventing wrecks, Steven Gursten heads Michigan Auto Law—a firm dedicated to serious motor vehicle accident injury and wrongful death cases.