How unpopular are insurance companies?
It's a fair question, especially as they spend hundreds of millions of dollars on television commercials, sponsor football and baseball games, and engage the very best marketing minds in the advertising industry to influence consumers' perceptions and opinions of them.
Of course, the actions these companies take (or don't take) in real life can also influence and sway consumers' opinions.
A recent Michigan study sheds some light on the question. In Michigan, the insurance industry is pushing hard to change Michigan's No Fault insurance laws. Michigan consumers were recently asked if they "trust the insurance industry to propose auto insurance reforms that are good for the people of Michigan."
And consumers answered with a strong "NO."
According to the results of a recent consumer survey, 83.5% of respondents said they did not trust Michigan's auto insurance industry to act in their best interests. The survey was sponsored by the Coalition Protecting Auto No-Fault (CPAN). It was administered to  500 Michigan residents through Google Consumer Surveys.
The CPAN survey results come as the Michigan insurance industry is pushing for significant changes to the state's 40-year-old No Fault auto insurance law system under House Bill 4612. The proposed laws would eliminate unlimited necessary medical care for auto accident injury survivors and impose many restrictions on the medical care that a catastrophically injured auto accident victim can receive in the future from insurance companies.
Here are some other significant results of the survey:
Nearly 88% of respondents said they do not support the increased costs to taxpayers that would occur as a part of the current auto insurance reform proposal.
83% of respondents said $10/month for 1 year is not worth losing the right to receive lifetime care if injured in a catastrophic auto accident.
The Coalition Protecting Auto No-Fault is a coalition of consumer advocate groups, lawyers, doctors, hospitals and health care providers working together to keep Michigan's model No Fault insurance law intact.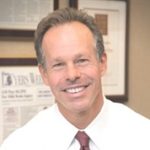 Named a "Leader in the Law" and "Lawyer of the Year" by Michigan's largest legal newspaper for his record-breaking auto accident verdicts, settlements and advocacy work in preventing wrecks, Steven Gursten heads Michigan Auto Law—a firm dedicated to serious motor vehicle accident injury and wrongful death cases.