New criteria for post traumatic stress disorder by DSM-5 opens the door for a new and better understanding of car accident victims who suffer from this often serious, disabling injury
It's not just soldiers returning home who suffer from PTSD. Often, it is auto accident victims who go on to develop post traumatic stress disorder (PTSD) in the aftermath of a particularly catastrophic wreck, or witnessing others being hurt or killed in a crash.
When I started 20 years ago as a young attorney, it was common for defense lawyers to deny in courtrooms that anyone could even get PTSD from a car accident. That is changing now, in part because our understanding and awareness of PTSD has grown. Sadly, this is mostly the result of thousands of disabled combat veterans returning home with a host of PTSD-related problems after two recent wars.
PTSD is a life-disrupting anxiety disorder that's triggered by experiencing or witnessing a traumatic event that causes intense fear, helplessness or horror, according to the Mayo Clinic.
Now, the The Journal of the American Academy of Psychiatry and the Law has published new criteria and definitions of PTSD in its Diagnostic and Statistical Manual of Mental Disorders, Fifth Edition (DSM-5) that reaffirms the importance of this understanding. It includes specific elaborations of the gatekeeper criteria, a new category of stressor, an expansion in the number of symptoms, addition of a new subtype of PTSD, and an enlarged text discussion that breaks new ground in defining the criteria.
The first and most notable change is the expansion of the definition of qualifying events for PTSD, meaning there are more events that qualify a person for the disorder.
The table below describes how the DSM V has expanded the definition of PTSD:
Hopefully, this new expanded definition will bring more public awareness and acceptance of PTSD.  And this greater acceptance and understanding should make it easier for people who develop PTSD from motor vehicle accidents to get the help they need.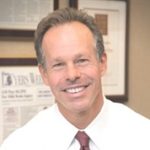 Named a "Leader in the Law" and "Lawyer of the Year" by Michigan's largest legal newspaper for his record-breaking auto accident verdicts, settlements and advocacy work in preventing wrecks, Steven Gursten heads Michigan Auto Law—a firm dedicated to serious motor vehicle accident injury and wrongful death cases.