Second year that insurer receives lowest ranking on study measuring consumers' 'auto auto insurance purchase experience'
It's official (but it's not surprising).  Consumers are not happy with Progressive Insurance Company.
Progressive recently received a below average rating in the J.D. Power 2014 U.S. Insurance Shopping Study (auto insurance purchase experience), which ranks auto insurers based on "overall customer satisfaction with the auto insurance purchase experience …"
That's two years in a row.
In J.D. Powers's 2013 U.S. Insurance Shopping Study, Progressive also scored a below average rating.
Progressive's below average performances were marked by its "The rest" rating, which is J.D. Power's lowest rating. "Among the best" is the highest rating. "Better than most" is the second highest. "About average" is third. And the lowest is the below average rating of "The rest."
As an attorney who helps people injured in automobile accident cases, I'm not surprised by Progressive's poor performance in the J.D. Powers studies.
Based on nearly 20 years of practicing auto accident law here in Michigan, I've seen some pretty egregious instances of anti-consumer behavior on Progressive's part.
Below are examples:
I should add that the Flo commercials are increasingly annoying, but that's my own personal opinion and not really related to how  friendly "Flo" is in handling and adjusting automobile accident claims.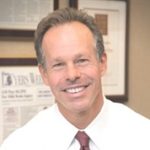 Named a "Leader in the Law" and "Lawyer of the Year" by Michigan's largest legal newspaper for his record-breaking auto accident verdicts, settlements and advocacy work in preventing wrecks, Steven Gursten heads Michigan Auto Law—a firm dedicated to serious motor vehicle accident injury and wrongful death cases.