Stories of abuse continue as public expresses disdain for insulting move by Adriana's Insurance Service to elderly injured man – a lesson in how to stop insurance abuse in the future
I just started writing about a client of Michigan Auto Law attorney Tom James, who went to an IME and was ordered a urine test to see if she was taking her medications as prescribed. The insurance company, Bristol West, then refused to pay for the urine test that they sent her to because it was unrelated to her car accident!
And then I heard about what Adriana Insurance Service just did to an elderly injured man, by paying him in buckets of loose change (my own 2 cents on this one below).
But as an attorney who's dealt with nearly every insurance company in Michigan representing car accident victims, I thought I've seen just about all of the dirty tricks the insurance industry will pull to get out of paying claims — everything from the "Delay, Deny, Defend" tactic to Farm Bureau and State Farm trying to require a man to have insurance on his motorized wheelchair as a way of denying his claim for medical benefits.
Well, I wonder if this latest story is a race to the bottom by the insurance industry.  In states like Michigan, insurers do this because they can.  Michigan is one of the few states without bad faith laws or punitive damages that can protect people from insurance company abuse.  But what happened in this latest incident with Adriana's Insurance and the loose change is different – more of an obscene gesture than insurance company bad faith. This is certainly an ugly new low.
Andres Carrasco filed a lawsuit in 2012 against Adriana's Insurance Service, Inc. alleging he was physically assaulted by one of the company's employees. After agreeing to a settlement with Mr. Carrasco, 73, in June, Adriana's Insurance decided to deliver the funds in the form of a check — as well as $21,000 in quarters, dimes, nickels and pennies, according to a recent story on NBC, "Company Pays Settlement in Buckets of Loose Change." 
When the time to pony up for the settlement came, Carrasco's attorney said eight of Adriana's Insurance employees arrived at Mr. Carasco's attorney's office in a van with five-gallon buckets full of coins. They dumped them in the waiting room and left.   That's why I wrote above this reminds me more of an obscene gesture by Adriana's. You actually have to work pretty hard to get five-gallon buckets of coins, and then a van and eight employees to even do this to a person.
How utterly petty and disrespectful of Adriana's Insurance to treat this man in such a  way.
Like many insurance companies, Adriana's Insurance had no problem taking Mr. Carrasco's money for his premium. But when it came time to pay the claim that the insurance company agreed to, well, let's just say, it acted less than honorably.
Arm extended. Make fist. Extend middle finger to Mr. Carrasco.
What kind of professionalism and regard  does this  show?
People might say I'm jaded or cynical because I'm an insurance attorney and I see acts like the urine test I wrote about or other insurance company horror stories all the time. But it isn't just me. Many of Adriana's own customers and others  have taken to Yelp to let their displeasure be known.
Why do these insurance company horror stories keep happening?
They keep happening because these insurance companies are making record profits.  Just look at what Allstate (of Delay, Deny, and Defend) fame made last year, or State Farm, or so many others. They happen because insurance companies get away with it, and they are not being punished by consumers because the hundreds of millions of dollars in advertising they spend create a false reality that these insurance companies care.
They are "like a good neighbor" or [insert favorite insurance company tagline here].
But perhaps the public eruption of anger that has taken place on Yelp and other social media sites after what happened to Mr. Carrasco can serve as a lesson. I write about these stories, and I publish a list every year or so of my worst insurance companies based upon the personal experiences I have as an attorney here and what I see. But perhaps attorneys like myself and aggrieved accident victims should be reaching out to the media as well, and sending these real-life examples of insurance company abuse to news reporters.
And perhaps, just perhaps, if the outcry on social media is loud enough, and if the reviews on sites like Yelp become big enough, maybe this will force these companies to do what they should be doing anyways in exchange for taking our premium dollars.
Treat people the right way. Do the right thing.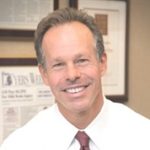 Named a "Leader in the Law" and "Lawyer of the Year" by Michigan's largest legal newspaper for his record-breaking auto accident verdicts, settlements and advocacy work in preventing wrecks, Steven Gursten heads Michigan Auto Law—a firm dedicated to serious motor vehicle accident injury and wrongful death cases.