Is this really the message we want to send  to prevent teen drunk driving?
There's a story that's all over the news. And as an attorney who has seen first-hand many incredibly tragic serious car accidents involving teen drunk drivers, I was frankly shocked when I first heard it.
First, what happened: A Massachusetts high school honor student named Erin Cox says she was stripped of her role as captain of the volleyball team and suspended for five games for showing up at a party – as a designated driver – to drive her intoxicated friend home, according to published reports
Cox drove to a party to pick up her friend, because her friend said she was too drunk to drive and requested her to drive. Shortly after, police arrived to break up the party and arrested 12 underage drinkers and handed out court summonses to many others.  Cox was cleared by police, as she said she didn't drink and didn't have any alcohol in her possession.
Apparently, North Andover High School in Massachusetts would rather have teenage drunk drivers drive themselves home.
So the school decided to send exactly the wrong message to all the other students at this school.
North Andover stated that Ms. Cox was in violation of the school's zero tolerance policy for alcohol and drug use.  So they punished Cox anyways.
Our accident attorneys have written extensively about distracted driving and drunk driving, and how teens are the age group most affected by these dangerous behaviors behind the wheel. In fact, recent studies show that distracted driving has replaced drunk driving as the No. 1 killer of teen drivers.
Erin Cox is a student that we would want our own children to be like. She did the right thing and the responsible thing by going to help her intoxicated friend and helped to prevent a drunk driving car accident before it could ever happened. Yet Erin Cox is now being punished for being responsible by her school – the institution that's supposed to protect students and teach them to be responsible and keep each other safe.
Teen drivers should be encouraged to turn to designated drivers, instead of threatening to harm everyone else on our roads.  Ms. Cox should not be punished.  She  should be thanked.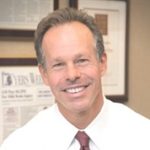 Named a "Leader in the Law" and "Lawyer of the Year" by Michigan's largest legal newspaper for his record-breaking auto accident verdicts, settlements and advocacy work in preventing wrecks, Steven Gursten heads Michigan Auto Law—a firm dedicated to serious motor vehicle accident injury and wrongful death cases.