If you live in Michigan, you're now more likely to die from a gunshot wound than you are to die from a car accident, according to a recent article in Bridge Magazine, "As cars get safer, gun deaths eclipse traffic fatalities."
The reason: As cars get safer, there are less car accidents.  That's great news for the hundreds of people who are involved in car accidents every year. However, not so great news when we consider the lack of progress in protecting our population from  deaths from suicides and homicides.
Here are a few takeaways on Michigan traffic fatalities compared to deaths from guns from Bridge:
In 2010, the death toll from motor vehicle traffic accidents in Michigan was 942, according to the National Highway Traffic Safety Administration.
Also in 2010, 1,056 people died from gunshot wounds, including 440 homicides and 599 suicides, according to the Michigan Department of Community Health.
Michigan is one of 10 states where gunshot deaths outnumbered those from motor vehicle accidents, according to the Violence Policy Center in Washington, D.C.
In the past, motor vehicle deaths in Michigan far exceeded those from firearms.
One could surmise several reasons for guns to exceed traffic fatalities in Michigan. And I'm not brushing the firearms issue aside; both death causes must be looked at as serious safety issues.
As cars are getting safer, and personal injury lawyers have been at the forefront of the changes that are now saving thousands of lives and untold billions of dollars.
At the same time, there is a new and dangerous trend that means we also have to take this vehicle safety design news with a grain of salt.  Technology can be good or bad.
From my own law practice as an attorney who helps people injured in car accidents, I now see a near epidemic of distracted driving causing car accidents, also due to technology. Rampant texting and driving, cell phone calls, in-car entertainment systems and surfing the net/GPS are just a few hazards that come along with driving. Until such hazardous behavior can be controlled and stopped, senseless and preventable car accidents from distracted driving will continue to increase in Michigan and throughout the country.
No matter how safe we make these cars, we still need to worry about who is driving them.
 – Photo courtesy of Bridge Magazine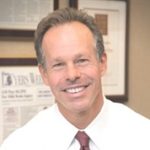 Named a "Leader in the Law" and "Lawyer of the Year" by Michigan's largest legal newspaper for his record-breaking auto accident verdicts, settlements and advocacy work in preventing wrecks, Steven Gursten heads Michigan Auto Law—a firm dedicated to serious motor vehicle accident injury and wrongful death cases.