Last week, I wrote about the 10 most expensive cars to insure, as well as the 10 that cost the least, according to a study by insure.com.
What makes this study thought-provoking is that it could very well change the way people shop for car insurance. Instead of just buying a car and then getting surprised with a high insurance bill after your purchase, consumers can now for the first time consider how certain choices they make on car models will affect their pocketbooks.
On the same note, Michigan Auto Law attorney Todd Berg recently weighed in as a legal expert for a story on autoinsurancecenter.com that covered ways to lower your insurance in high-rate states.
One of the primary ways, according to the article, is to take on more risk yourself – i.e. raising your own deductible:
"Although it's not doable for everyone, consumers can generate more savings if they're willing to pay more out of pocket in the event of an accident. Raising your deductible to at least $1,000 can lower your premium by 10%."
But take caution. Raising your own deductible doesn't mean compromising your limits on protection — especially in a state like Michigan, where in cities like Detroit, more than 50% of drivers are uninsured.
As an attorney, we receive calls nearly every week from people who have been injured in auto accidents by an uninsured driver. The sad truth is that without coverages like uninsured and underinsured motorist coverage, these people have very little recourse. That's why it's best to get a solid liability policy and to insure yourself in case of a crash with an uninsured driver by purchasing uninsured and underinsured motorist coverage. Also, don't skimp. If you can afford to buy more than the limits, do so.
For instance, the state of Michigan, where I practice law, has the nation's seventh-highest auto insurance rates and follows a No Fault policy system. This means motorists cannot sue over fault in auto accidents except in the event of a fatality or serious injury. A basic No Fault policy offers liability coverage up to a certain amount if someone is hurt or killed. But because it is possible that your liability costs could exceed those coverage amounts, many drivers in Michigan buy extra liability insurance. Unfortunately, thousands more do not. These decisions literally leave them to the mercy of luck and fate as to whether they will be involved in a car accident one day with an uninsured driver, or an insured one.
Todd advised against opting for a bare bones policy:
"Opting for a bare-bones policy will cost less in the short term, but it might not be a good idea in the long run. You can save money, but you are also sacrificing considerable protections. In the event of a tragedy, the savings you got might seem awfully unimportant."
Have an older car?
Another thing drivers can do to lower their premiums is consider dropping collision coverage for older cars, according to the article.
This goes especially for vehicles that date back a decade or more and are worth less than $4,000 or $5,000, as if you get in anything more than a low-damage fender bender, and your car isn't worth much money, you will likely have to purchase a new car.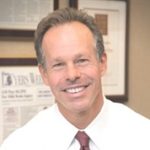 Named a "Leader in the Law" and "Lawyer of the Year" by Michigan's largest legal newspaper for his record-breaking auto accident verdicts, settlements and advocacy work in preventing wrecks, Steven Gursten heads Michigan Auto Law—a firm dedicated to serious motor vehicle accident injury and wrongful death cases.