Learn why  uninsured and underinsured motorist coverage is the most important part of your auto insurance policy
I practice law in Michigan, where in many cities, such as Detroit, up to 50% the drivers on the road do not have auto insurance.
And if drivers are insured, the vast majority  are covered by the minimum bodily injury liability policy amount allowed by law — $20,000 in this state.
The problem becomes, what happens when you are involved in a car accident with a driver who either has no insurance, or has a minimum $20,000 policy limit?  When a truly serious car or truck accident occurs at the hands of these uninsured and inadequately insured drivers, injury victims are left without any protection.
But this does not have to happen.
You can protect yourself and your family by purchasing uninsured motorist coverage (UM) and underinsured motorist coverage (UIM).   These are the two best insurance coverages that hardly anyone knows anything about.  And they are definitely policies you need to best protect your family in the event you or your loved ones are injured in a very serious car accident.
Here's how they work:
Uninsured motorist coverage: Protects you after an auto accident when an at-fault driver does not have Michigan No Fault auto insurance. Your own insurance company will then provide No Fault insurance coverage up to the policy limits you purchased.
Underinsured motorist coverage: Provides additional protection when an at-fault driver who causes an accident is "underinsured." If you or your family member is hurt in a crash by someone with an inadequate insurance policy limit, such as $20,000 to $50,000, your UIM coverage can help make up the difference between the wrongdoer driver's low insurance policy and the full extent of your injury.
These are additional coverages. In some cases, you will have to request them from your insurance agent because your insurance agent might not inform you of UM and UIM. They are also relatively inexpensive.  I often compare the price to the price of dinner and a movie (with popcorn).
If your current auto insurance company doesn't offer underinsurance, our attorneys recommend you seek out an independent insurance agent who can quote you from several insurance companies that do offer it. Independent agents represent several auto insurance companies and therefore, they don't have a vested interest in selling you a policy from one particular company. They can help guide you toward a policy that can best protect you and your family.
Related information:
The Attorneys' Guide to the Best and Worst Auto Insurance Companies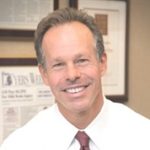 Named a "Leader in the Law" and "Lawyer of the Year" by Michigan's largest legal newspaper for his record-breaking auto accident verdicts, settlements and advocacy work in preventing wrecks, Steven Gursten heads Michigan Auto Law—a firm dedicated to serious motor vehicle accident injury and wrongful death cases.