Information about the scholarship sponsored by Michigan Auto Law, and who is eligible
The application deadline for the 2014 Car Accident Injury Survivor Scholarship sponsored by Michigan Auto Law is coming up.
All applications must be received by December 31, 2013.
This annual scholarship was established  for car accident survivors by the attorneys at Michigan Auto Law.  The scholarship is for individuals who have overcome serious injuries to pursue a higher education.
To apply for the scholarship, applicants must meet the following criteria:
Applicants must be a U.S. citizen or permanent resident.
Applicants must be currently enrolled in an accredited college or university within the U.S.
Applicants must have sustained injuries from an automobile accident.
Applicants must have a cumulative grade point average of 2.75 or higher.
To complete an application, visit our Car Accident Injury Scholarship page.
Our attorneys also encourage you to share this information with your friends and loved ones.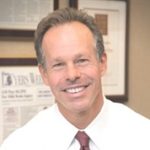 Named a "Leader in the Law" and "Lawyer of the Year" by Michigan's largest legal newspaper for his record-breaking auto accident verdicts, settlements and advocacy work in preventing wrecks, Steven Gursten heads Michigan Auto Law—a firm dedicated to serious motor vehicle accident injury and wrongful death cases.