Where's baby? Look before you lock
Ok, it was 52 degrees this August morning as I was driving to work, and our temperatures this month are definitely more chilly in Michigan than normal. But there's a heat wave moving across the country and temperatures are expected to intensify.
And, consider the recent tragic death of 3-week-old Hanna Randolph, who died in her parent's car on August 6, as they were making a cross country journey from Ohio to Oklahoma in a van with no air conditioning and only one functioning window, according to a story on Hollywoodlife.com, "3-Week-Old Baby Died Of Heat After, 1,100 Mile Road Trip, Parents Arrested."
So despite the temperature outside today, now is a very good time to talk about just how dangerous child heat stroke can be.  It's vital to keep child safety in the car on the front your minds (even when they are in the back seat), as windows can heat up and boost the temperature of the car by 50%, putting children at risk of death and injury by heat stroke.
The Hanna Randolph story is instructive as the news story stated that the baby was unable to survive the heat because "newborn infants have minimal ability to regulate their own body temperature and have fewer working sweat glands than children who are even a few months old."
This year, heat stroke is already responsible for the deaths of 21 children across the nation, according to research from the University of San Francisco. Jan Null, CCM at San Francisco University, says each year, an average of 37 children die of heat stroke.
Her research points to 52 percent of child heat stroke deaths caused by a parent or caregiver forgetting a child in a car, according to an article on accuweather.com, Hot cars can kill: 20 children already dead in 2013.
The Mayo Clinic states that heatstroke is caused by prolonged exposure to high temperatures or by doing physical activity in hot weather, and it occurs when your body temperature reaches 104 F (40 C) or higher. When your reaches 107 degrees F, the cells start to die, which causes organ failure and eventually death.
These life-threatening temperatures can be reached quickly when a person – especially a child or infant – is stuck inside a car in the sweltering heat. Such a tragedy is difficult to discuss and fathom, but the good news is, child heat stroke in the car is 100% preventable.
Here are 11 tips to preventing child heat stroke in the car:
Never leave your children alone in the car: Even for a minute or two. If a child is small and on the sunny side of the car, death can occur in 15 minutes or under. Children have not developed the ability to effectively cool themselves off like adults, and they heat up three to four times faster than adults, Null says.
Understand how fast cars heat up: The windows of a car act as a catalysts for rapid temperature increases inside the vehicle. A car's temperature can increase by 19 degrees in just 10 minutes. In one to two hours, the temperature inside a car can increase between 45 and 50 degrees, according to Null's study.
Lock your doors at all times so children do not get into the car on their own: In more than 29% of child heat stroke cases, the child gets into the car on their own, according to the National Highway Traffic Safety Administration. Keep your car doors locked even in the garage or driveway. Also keep keys and garage door openers away from children.
Where's baby? Look before you lock: Make it your habit to open the back door of your vehicle every time you reach your destination. Then you can be sure there are no children left in the back seat.
Put something you need in the back seat: This will give you double the protection, if you have to reach for your cell phone, handbag, ID or briefcase.
To take it a step further, keep a large stuffed animal in the car seat when it's not occupied: When the child is occupying the seat, put the stuffed toy in the front seat. This is a visual reminder that your child is in the car seat in the back.
Ask your child's babysitter or day care to call if your child doesn't show up when expected: One call from a concerned child care provider could save many children's lives.
Check your car and trunk: Do this immediately if you find a child is missing.
Don't be afraid to  get involved if you see a child alone in the car:  If they are hot or seem ill, get them out. Call 911 immediately.
Be extra careful about keeping children safe during your busy times: This can include schedule changes, stress at work, periods of crisis or holidays.
When possible use the drive-thru: Such as restaurants, banks, pharmacies, dry cleaners, etc. You can also pay for gas at the pump.
Also, don't forget your pets in the car. Leaving them alone can have the same tragic consequences.
Related information:
Bicycle helmet safety tips for kids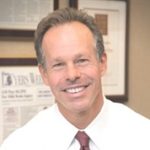 Named a "Leader in the Law" and "Lawyer of the Year" by Michigan's largest legal newspaper for his record-breaking auto accident verdicts, settlements and advocacy work in preventing wrecks, Steven Gursten heads Michigan Auto Law—a firm dedicated to serious motor vehicle accident injury and wrongful death cases.