Insure.com's list of cars that will spike your auto insurance
Last week, I wrote about the 10 cars with the cheapest auto insurance, according to a recent study by insure.com.
This week, it's time to see which cars will take a chunk out of your budget to insure.
Here's how the study worked: Insure.com hired a research firm to calculate average auto insurance rates for 2015 models. The averages were calculated using data from six large insurance companies:
Allstate,
Farmers,
GEICO,
Nationwide,
Progressive, and
State Farm.
They're based on full coverage for a single, 40-year-old male who commutes 12 miles to work with policy limits of 100/300/50 and a $500 deductible on collision and comprehensive coverages.
The policy also includes uninsured motorist coverage, which protects you if you're hurt in a car accident with an uninsured driver. As I said last week, as an attorney and safety advocate, I recommend this coverage to everyone (in some cities, like Detroit, the number of uninsured drivers exceeds 50%). The averages also used a hypothetical driver who has a clean driving record and good credit.
With that, here are the 10 cars that are the most expensive to insure, according to insure.com (note that the price is the national average):
Rank / Make & model / Average annual premium
Nissan GT-R Nismo – $3,574
Mercedes-Benz SL65 AMG Convertible – $3,573
Dodge SRT Viper – $3,318
Porsche 911 Carrera S Cabriolet – $3,216
Audi R8 5.2 Spyder Quattro – $3,206
Porsche Panamera Turbo Executive – $3,174
BMW 760Li – $3,147
BMW M6 Convertible – $3,115
Mercedes-Benz E63 AMG 4Matic Wagon – $3,042
Mercedes-Benz CLS63 AMG 4Matic Sedan – $2,972
Most of the time, consumers choose their make and model and never even think about  what it will cost to insure. This list helps eliminate a bit of a nasty surprise for people.
Note that "Insurance rates are all about claims – how many and how big," according Penny Gusner, consumer analyst at Insure.com. "Cars that are cheapest to insure typically are easy to repair or have fewer claims or both," she said.
But cost shouldn't be the only factor when considering what kind of insurance to purchase.
Each year, I write a guide to choosing the best auto insurance companies, and I also list the ones our attorneys recommend avoiding. This list is based on price, insurance industry data, and the way insurance companies treat people after a car accident. My list can also help you when you're shopping for car insurance, as many other factors that can affect your safety in the event of a car accident should be considered in addition to price.
Why is the Nismo so expensive to insure?
Insure.com found that 2015's most-expensive model to insure is the Nissan GT-R Nismo, a premium version of the brand's flagship sports car, at an average $3,574 per year.
That's more than twice the $1,555 average for the more than 1,500 models Insure.com studied.
The GT-R Nismo starts at $149,900 and features a racing-friendly design, with a 600-horsepower twin-turbo V-6 engine, nitrogen-filled tires and other high-performance features that help propel the model to a 196 mile an hour top speed.
It's one of the fastest cars on the road. And now we know it's also the most expensive to insure.
Related information: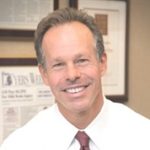 Named a "Leader in the Law" and "Lawyer of the Year" by Michigan's largest legal newspaper for his record-breaking auto accident verdicts, settlements and advocacy work in preventing wrecks, Steven Gursten heads Michigan Auto Law—a firm dedicated to serious motor vehicle accident injury and wrongful death cases.