Detroit resident and injured SMART bus accident victim is denied her 7th Amendment Rights by Michigan Supreme Court.
Vivian Atkins was injured in a bus accident on September 15, 2006, when the SMART bus on which she was riding as a passenger crashed into another SMART bus in Detroit, Michigan. Then her lawsuit was dismissed, and Vivian lost her right to a day in court, and her right to a jury trial under the 7th Amendment to the Constitution.
Vivian lost all of this because of a legal technicality – a legal loophole that otherwise had no significance.
Despite her lawsuit having been filed two years before the statute of limitations expired (MCL 600.5805(10)), SMART BUS (as the defendant bus company) wanted the lawsuit dismissed on grounds that it had not received adequate notice of Ms. Atkins's claim within 60 days of the crash.
Adequate notice? Here is what SMART bus knew when the bus company said it purportedly did not have "notice":
Within 10 days of the crash, "plaintiff contacted ASU Group, SMART's no-fault claims representative, and advised that she had been injured in the accident."
Ms. Atkins had completed an application for No-Fault benefits and returned it to ASU.
SMART knew the identity of Ms. Atkins's medical providers and that she had reported "injuries to her shoulders, stomach and back."
Ms. Atkins was being paid No Fault benefits for her collision-related injuries.
SMART was receiving "updates on plaintiff's condition, including a physician's report."
Due to disabilities caused by her collision-related injuries, Ms. Atkins was on a "leave of absence from work" and she was receiving assistance from her mother and sister in "performing some household services …"
SMART – knew all about this bus accident. The bus company literally had both notice and knowledge. But for the innocent and now seriously injured person who was riding the bus and was involved in the accident, because she did not write it on a separate piece of paper, SMART escapes all responsibility.
The Michigan Supreme Court's Republican majority threw out the personal injury lawsuit filed by Ms. Atkins for failure to comply with certain formal, rather than substantive, "notice" requirements.
The lawsuit was dismissed because the accident — which the defendant already had actual knowledge — was not written down on a piece of paper.
The bus company didn't deny knowing all about the accident when it happened. But the case was dismissed because formal "written notice" of the accident that they already knew all about was not separately provided on a piece of paper within the statutorily prescribed period of time for providing formal "notice" (only 60 days for the bus accident). In dismissing this case, an innocent and injured person lost her 7th Amendment Right to Jury Trial.
Related Content: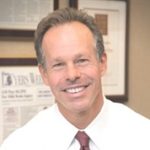 Named a "Leader in the Law" and "Lawyer of the Year" by Michigan's largest legal newspaper for his record-breaking auto accident verdicts, settlements and advocacy work in preventing wrecks, Steven Gursten heads Michigan Auto Law—a firm dedicated to serious motor vehicle accident injury cases and wrongful death lawsuits.