Your Detroit lawyer should be responding to your car accident case. You have a right to regular, informative communication with your lawyer. And your lawyer has an ethical duty to provide that communication, whether it is responding to your calls, emails, text messages or letters.
Importantly, your lawyer should want to respond to you and keep you informed about your case. Your lawyer should know that that is the right thing for you as a person and to maximize the chances of getting the best settlement possible in your case.
If your lawyer is not responding to you and staying in regular communication, then you should get a lawyer who does.
You have the right to discharge your lawyer at any time and for any reason – and your lawyer cannot stop you.
There is too much riding on your case for you and your family to have a lawyer who is not looking out for your best interests and not making your case a priority.
If your Detroit lawyer is not responding to you about your case, then you need to know the following:
Is it normal for a lawyer to not respond to his or her client?
Does a lawyer have a duty to respond and communicate with his or her client?
What can a client do if his or her lawyer is not responding or communicating?
Is it reasonable for a client to expect his or her attorney to return emails and phone calls?
To learn more, please check out my page "My lawyer is not communicating with me now what?"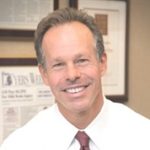 Named a "Leader in the Law" and "Lawyer of the Year" by Michigan's largest legal newspaper for his record-breaking auto accident verdicts, settlements and advocacy work in preventing wrecks, Steven Gursten heads Michigan Auto Law—a firm dedicated to serious motor vehicle accident injury cases and wrongful death lawsuits.