If you're going to drive for Uber or Lyft and/or ride with Uber or Lyft– whether you're in Detroit or anywhere else in the state – you need to know the rules for who is liable in a Michigan Uber or Lyft accident.
Uber and other so-called "transportation network companies" – such as Lyft – took Michigan by storm over the last few years and, in 2016, the Michigan Legislature decided it was time to set down some ground rules to make sure everyone stays safe – and is properly taken care in the event of a tragedy.
Before I get to the legal rules, however, I do want to point out the "vehicle requirements" that Uber has set out for its Detroit drivers:
15-year-old vehicle or newer
4-door vehicle
Good condition with no cosmetic damage
No commercial branding
At least 21 years of age
Valid US driver's license
Proof of personal Michigan No-Fault Auto Insurance
Proof of vehicle registration
Pass a vehicle inspection if your vehicle is 5 model years or older
Uber's point is clear: Safety starts with a safe vehicle that is fully in compliance with the law.
Now, for the rules about liability for No-Fault benefits and pain and suffering compensation after an Uber or Lyft crash.
For Uber and Lyft passengers, here's what they need to know:
Generally, they will receive No-Fault benefits (such as payment of medical expenses and lost wages) through their own No-Fault auto insurance policy or that of a spouse or resident relative.
Otherwise, they will collect benefits from the auto insurance company that covers the Uber or Lyft vehicle.
Pain and suffering compensation will come from the at-fault driver who caused the accident – whether that's the Uber or Lyft driver or another driver.
If the Uber or Lyft driver was at-fault or if an uninsured or underinsured non-Uber driver was at-fault, then the passenger will be covered by a $1 million liability limit (that's required by law) or a $1 million liability limit on a UM/UIM policy that is provided by Uber and Lyft.
To learn more – such as who's liable to pay benefits and compensation when another driver, a pedestrian or an Uber driver is injured in an Uber crash – please click here.
Related Articles: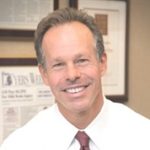 Named a "Leader in the Law" and "Lawyer of the Year" by Michigan's largest legal newspaper for his record-breaking auto accident verdicts, settlements and advocacy work in preventing wrecks, Steven Gursten heads Michigan Auto Law—a firm dedicated to serious motor vehicle accident injury cases and wrongful death lawsuits.