You should hire an experienced attorney as soon as possible after a Detroit automobile crash. Your attorney will help you recover compensation for pain and suffering after a car accident and economic damages from the at-fault driver that you are entitled to under the law.
Your lawyer will also help you protect your rights to No-Fault benefits which are a financial lifeline for crash victims. No-Fault benefits will pay for crash-related medical bills. And when you cannot return to work because of your injuries, No-Fault benefits will reimburse you for your lost wages from your car accident.
Having an experienced attorney on your side as soon as you will provide you and your family with much-needed protection against overreaching insurance adjusters. Michigan courts have sadly proved to be very lenient on claims adjusters' use of hardball, aggressive tactics in trying to get crash victims to both agree to low-ball settlements on their cases and sign away their rights to future compensation and benefits.
If you were in a Detroit automobile crash, then you need to know the following about when to hire an attorney:
How do you hire an attorney?
How much will it cost you to hire an attorney?
Should you actually hire an attorney?
Do you need to hire an attorney for a minor accident?
How will your settlement be affected if you have an attorney fighting for you?
To learn more about hiring a lawyer after a Detroit automobile crash, please check out my page "when to hire an attorney after a car accident."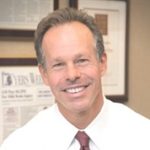 Named a "Leader in the Law" and "Lawyer of the Year" by Michigan's largest legal newspaper for his record-breaking auto accident verdicts, settlements and advocacy work in preventing wrecks, Steven Gursten heads Michigan Auto Law—a firm dedicated to serious motor vehicle accident injury cases and wrongful death lawsuits.