You have no doubt read the headlines in newspapers in Detroit and Grand Rapids and across the U.S. about how auto insurance companies are giving "money back" to drivers because of the unprecedented drop in road travel.
As is frequently the case with auto insurance companies, there is much more to the story than what you'll read in papers and in the insurers' press releases (which are more likely than not the source of the information reported in the newspapers).
It's undeniable that fewer and fewer people are out on the road. By the end of March, vehicle travel in Detroit had dropped 62%. Similarly, vehicle travel across the state of Michigan was down 55%. The average decline in road travel across the U.S. was 41%.
So with this never-before-seen plunge in vehicle travel – and, thus, the corresponding plummet in car insurance claims resulting from car accidents – there are certain questions about the "money back" offers from the auto insurance companies that all drivers deserve answers to:
Despite the money being given back to drivers in the form of refunds – and more often credits against future bills – how many hundreds of millions of dollars in premiums are auto insurance companies pocketing that would have otherwise been paid out in car-accident claims under normal travel conditions?
Is money really going back into drivers' pockets?
How much are drivers really getting?
Will drivers get the money now or are they going to have to wait?
To learn more about the truth behind the auto insurance companies' much-publicized plan to give "money back" to drivers, please check out my page, "Car insurance refund in the millions but insurers are saving billions."
Related Article: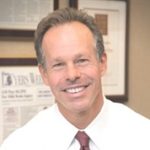 Named a "Leader in the Law" and "Lawyer of the Year" by Michigan's largest legal newspaper for his record-breaking auto accident verdicts, settlements and advocacy work in preventing wrecks, Steven Gursten heads Michigan Auto Law—a firm dedicated to serious motor vehicle accident injury cases and wrongful death lawsuits.