The type of brain injury that you may suffer from a Detroit automobile crash could be a concussion, a hematoma or hemorrhage or a brain contusion. Those are among the most common types of brain injuries from car accidents. Your brain injury may also be an edema, skull fracture, diffuse axonal injury, coup-contrecoup injury, or second impact syndrome.
No matter what type of brain injury you have suffered, you should seek immediate medical attention because these are very serious injuries. Left untreated they can result in long-term brain damage or possibly death.
An experienced brain injury lawyer can help you recover the pain and suffering compensation that you are entitled to from the at-fault driver. Your lawyer will also help ensure you receive No-Fault benefits to pay for your medical care and reimburse you for lost wages so you can continue to support your family while you are trying to heal and rebuild your life after your automobile crash.
You can learn more about the type of brain injury that you may have suffered in a Detroit automobile crash – and the symptoms you should watch for – on my "Types of Brain Injuries from Car Accidents" page:
Concussions (trauma affects the proper functioning of the brain, affecting a person's consciousness, concentration, memory and ability to speak)
Hematomas and hemorrhages (intracranial bleeding collects and puts pressure on and damages the brain)
Brain contusions (trauma causes the brain's blood vessels to break)
Edema (swelling of the brain)
Skull fracture
Diffuse axonal injury (trauma tears the brain's nerves that connect to the spinal cord)
Coup-contrecoup injury (the force of the crash causes the brain to strike the front and rear of the inside of the skull)
Second impact syndrome (suffering a second brain injury before the symptoms from a first brain injury have resolved)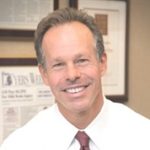 Named a "Leader in the Law" and "Lawyer of the Year" by Michigan's largest legal newspaper for his record-breaking auto accident verdicts, settlements and advocacy work in preventing wrecks, Steven Gursten heads Michigan Auto Law—a firm dedicated to serious motor vehicle accident injury cases and wrongful death lawsuits.