A traumatic brain injury after a Detroit crash is an injury to your brain resulting from the trauma of the auto accident. It affects the normal functioning of your brain and without prompt and proper treatment it could result in permanent brain damage or death. One third of all TBIs in Michigan are caused by car crashes.
The cause of a traumatic brain injury after a Detroit crash could be a violent blow to your head , such as if the force of the auto accident caused your head to strike the steering wheel, window, dashboard or some other solid object.
Alternatively, your TBI could have been caused by the sudden impact of the car crash which forces your head to whip backward and then forward. While this is occurring, your brain is crashing first against the front interior of the skull and then against the back interior of the skull.
A TBI is a serious injury that can affect your cognitive, physical and psychological functioning for the rest of your life.
An experienced brain injury lawyer can help you recover the pain and suffering compensation that you are entitled to from the at-fault driver who caused your traumatic brain injury. Your lawyer will also help ensure you receive the No-Fault benefits you are entitled to, which will pay for your medical bills and reimburse you for lost wages so you can continue to support your family while you are trying to heal and rebuild your life after your automobile crash.
If you suffered a traumatic brain injury after a Detroit crash, then you need to know the following:
Why are TBIs so difficult to diagnosis – and so often overlooked?
What are the symptoms of a traumatic brain injury?
What is a so-called mild traumatic brain injury?
What is the treatment and recovery process for TBIs?
Can you sue to recover compensation and damages for your TBI?
To learn more about traumatic brain injury after a Detroit crash, please check out my page "TBI after car accident."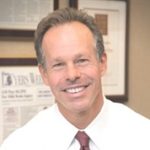 Named a "Leader in the Law" and "Lawyer of the Year" by Michigan's largest legal newspaper for his record-breaking auto accident verdicts, settlements and advocacy work in preventing wrecks, Steven Gursten heads Michigan Auto Law—a firm dedicated to serious motor vehicle accident injury cases and wrongful death lawsuits.