Current $750,000 motor carrier insurance limit would be adjusted for 33 years of inflation under H.R. 2730 – to  adequately protect truck accident victims
I recently wrote about the need to raise insurance levels for motor carriers. Yes, I recognize that an attorney who litigates very serious truck accident cases for a living calling for an increase in insurance policy limits for trucking companies may make self-serving. But it actually should do the opposite – reduce the number of serious truck crashes and increase safety.
Increasing policy limits will stop dangerous truck companies from cutting corners on safety and causing  completely preventable crashes, because the insurance companies that insure them will be taking a much harder look at the policies and procedures they have in place. Safe companies will be rewarded. Unsafe companies will pay more. The increase in insurance for unsafe companies will reverse the unequal playing field that currently exists where trucking companies that spend money on safety are at a competitive disadvantage and can be underbid by unsafe companies that take dangerous safety shortcuts.
The Federal Motor Carrier Safety Administration (FMCSA) currently requires motor carriers and truck companies to carry insurance up to $750,000 per truck wreck. This is grossly inadequate. Even more shocking is that the truck insurance limit has not changed since 1980. That means the mandatory insurance requirement hasn't been adjusted for inflation in a whopping 33 years.
But a recent bill proposed by U.S. Rep. Matt Cartwright is addressing this important safety crisis. Cartwright's  bill would adjust the $750,000 insurance limit for motor carriers to $4.4 million to account for inflation specifically relating to medical care. His bill is called H.R. 2730: Safe And Fair Environment on Highways Achieved through Underwriting Levels Act of 2013.
To put the $750,000 truck insurance limit into perspective: Having successfully litigated hundreds of truck accident lawsuits, I can tell you that many of my clients seriously injured in truck crashes have incurred  $750,000 in medical bills alone within a few short months.
Low policy limits are more dangerous for the public than higher insurance policy limits.  Low insurance limits do next to nothing to incentivize the insurance companies to take a more rigorous and thorough assessment of the motor carriers they insure, because their own liability is also capped at such a low amount.
If Cartwright's bill becomes law, it will make the trucking industry more safe.  It will save lives and prevent crashes.  It will help to stop bad trucking companies. And H.R. 2730 will also reward the motor carriers who are safe and play by the FMSCRs. The safe truck companies would be rewarded with lower insurance premiums, because they follow the rules and the traffic laws.
On both fronts, raising truck insurance limits to account for 33 years of inflation will prevent truck crashes and better protect truck accident victims who are injured at the hands of negligent truck companies that put profits over people.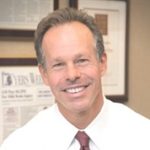 Named a "Leader in the Law" and "Lawyer of the Year" by Michigan's largest legal newspaper for his record-breaking auto accident verdicts, settlements and advocacy work in preventing wrecks, Steven Gursten heads Michigan Auto Law—a firm dedicated to serious motor vehicle accident injury cases and wrongful death lawsuits.