Please take a moment today and either call or send a quick note asking your Representative to have Speaker of the House Bolger, vote TODAY on Michigan S.B. 756, also called Kelsey's Law.
S.B. 756 would prohibit all teenage drivers with graduated drivers licenses from using cell phones. The ban on cell phones would include talking or texting until a teen driver reaches their unconditional driver license.
This bill memorializes Kelsey Raffaele, who was killed while passing a truck within a mile and a half of her high school in Sault Ste. Marie. Kelsey's mother, Bonnie has shown tremendous strength and courage in leading all of us seeking passage of this bill.
Michigan representative.
Speaker Bolger will not allow this bill to be voted on unless there is a majority of Representatives who will vote in favor of passage.
As an attorney, I strongly back this proposed measure. Kelsey's Law will help prevent car accidents and save lives.
Please contact your representative now.
Five minutes is all it will take to send a quick email to your Legislators. You may want to read these prior blogs I've written on the subject: car accidents caused by teen distracted driving.
Here is a powerful graphic illustrating the dangers of teen distracted driving: distracted driving among newly licensed teen drivers.
Teenage drivers seriously injured and killed in car crashes can be prevented. Please help support Kelsey's Law by urging a vote today.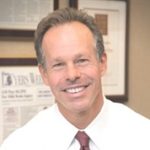 Named a "Leader in the Law" and "Lawyer of the Year" by Michigan's largest legal newspaper for his record-breaking auto accident verdicts, settlements and advocacy work in preventing wrecks, Steven Gursten heads Michigan Auto Law—a firm dedicated to serious motor vehicle accident injury cases and wrongful death lawsuits.