Two NHTSA studies show more people than ever are now driving high on marijuana
Do more people drive high on pot, or drunk? I think most people would answer that question by saying the number of drunk drivers is higher. But as medical marijuana laws across the country expand, the answer seems to have changed.
Two new studies from the National Highway Traffic Safety Administration (NHTSA) suggest the answer is the stoners win.  The NHTSA studies show that while drunk driving has decreased over the past decade, the incidences of people driving high on pot or other prescription drugs are rapidly increasing.
The NHTSA's 2014 Roadside Survey of Alcohol and Drug Use by Drivers, released Feb. 6, found the number of drivers with alcohol in their systems has fallen by a third since 2007. But the number of drivers testing positive for drugs that could impair driving has increased to a nearly one in four ratio.
The NHTSA collected data by setting up 300 voluntary roadside survey sites across the country, paying drivers for their time and assuring anonymous data. Here's what they found: During nighttime weekend hours, 8.3% of drivers had alcohol in their system, and 1.5% had more than the legal limit—  down 30% from a similar survey in 2007.
But the portion of drivers with evidence of both legal and illegal drugs in their systems grew from 16.3% in 2007 to 20% in 2014. Drivers with marijuana in their systems climbed from 8.6% of the group in 2007 to 12.6% in 2014.
The second study analyzed the association between marijuana usage and crashes and tested more than 9,000 drivers in Virginia. It found that marijuana users are 25% more likely to be in a crash. But these drivers are also part of a group that's more prone to car accidents — young men.
For those of you wondering how NHTSA, a government group that's dedicated to monitoring and improving road safety – dealt with the impaired drivers they pulled over and tested: A NHTSA spokesman Gordown Trowbridge explained in a published report that researchers offered the drivers a ride home or a hotel room for the night without any legal trouble. He added that in four decades of surveying by NHTSA, no drunken drivers have ever driven away from a survey site.
The study results are also consistent with what I see within my own legal practice as an attorney who helps people injured in automobile accidents. The only difference I see in my cases is it's often hard to separate the different ways people can be so impaired. People who drink often abuse prescription medications, for example. And police are still not aggressively following up with testing on the people who cause these terrible crashes to see if there was marijuana or legalized prescription medications in their systems, unless there was a fatality involved.  The same can be said for police investigations into cell phones and whether defendants were texting.
Stay tuned for a poll our attorneys will be giving our readers on what's more dangerous behind the wheel: Marijuana, prescription drugs, alcohol or distracted driving.
Related information:
Drugged drivers in fatal car accidents increase by 86%
Legal THC Limit in Michigan: Is There One That Proves Marijuana-Impaired Driving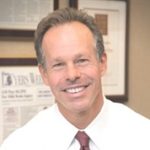 Named a "Leader in the Law" and "Lawyer of the Year" by Michigan's largest legal newspaper for his record-breaking auto accident verdicts, settlements and advocacy work in preventing wrecks, Steven Gursten heads Michigan Auto Law—a firm dedicated to serious motor vehicle accident injury cases and wrongful death lawsuits.