A soft tissue injury after a Detroit automobile crash is very painful and the damage to a person's neck and back result in permanent pain and permanent disability.
An experienced lawyer can help you obtain the compensation and benefits you are legally entitled to for your pain and suffering damages and for your medical bills and lost wages after a car accident.
Getting an experienced attorney to fight for you is important because your lawyer can help counter the disinformation that is spread by the insurance companies, defense lawyers and adjusters. Over the last 20 years, despite the medical literature to the contrary, the insurance industry has spent millions of dollars to try to convince the public – including crash victims – that these injuries should be minimized and not taken seriously.
If you were in a Detroit automobile crash and you suffered a soft tissue injury to your muscles, ligaments or tendons, then you need to know about the following:
What are the types of soft tissue injuries?
What are the symptoms of a soft tissue injury?
How is a soft tissue injury diagnosed and treated?
How do you make a claim for a soft tissue injury?
How long does a settlement take?
To learn more about a soft tissue injury after a Detroit automobile crash, please check out my page "soft tissue injury after a car accident."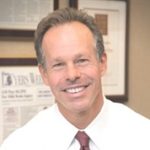 Named a "Leader in the Law" and "Lawyer of the Year" by Michigan's largest legal newspaper for his record-breaking auto accident verdicts, settlements and advocacy work in preventing wrecks, Steven Gursten heads Michigan Auto Law—a firm dedicated to serious motor vehicle accident injury cases and wrongful death lawsuits.